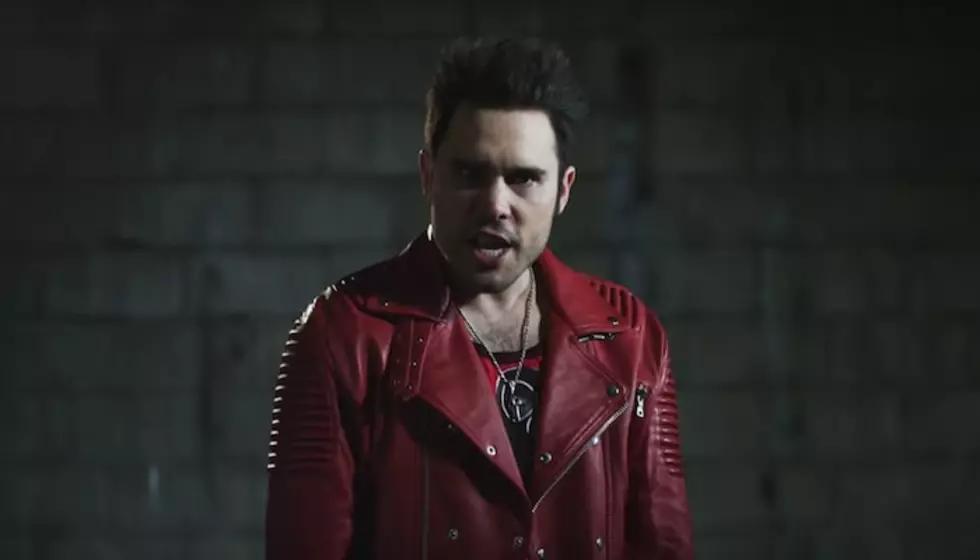 The Trapt saga gets even wilder with Chris Brown threatening legal action
[Photo via YouTube]
Trapt are still staying in the headlines after more than two weeks in the spotlight. The "Headstrong" and "Sound Off" performers began it all with a rage-fueled Twitter storm. Now, legal action was brought up. 
Trapt threatened to sue the parody account that sprouted up as a result of their idiotic ramblings but seemed to not be too headstrong on the matter. 
If you aren't familiar with the entire saga of this Trapt fiasco, a detailed investigation can be found here. A brief synopsis is that Trapt's frontman Chris Taylor Brown picked a fight with Captain America about Donald Trump and coronavirus. They then went on a Twitter rampage, commenting and using the hashtags #whiteprivilegedoesnotexist and #nooneisbeingoppressedin2020. 
Trapt started tweet-arguing with Tilian Pearson, the singer for Dance Gavin Dance. Attila frontman Chris Fronzak jumped into the fray, saying it was "amazing" to see Trapt "get straight bodied by warped tour Twitter." Telle Smith of the Word Alive also commented, urging the band to show screenshots of their bank account. 
But musicians weren't the only ones of the receiving end of Brown's hostility, literally, everybody that talked negatively about Trapt or the dude's opinions were asked some variation of how much money they make and called a "Bernie soy boy beta cuck."
This situation seemed like parody before, but one person really seized the opportunity and made an actual parody account under the guise of being the real Trapt Twitter account. 
Slinging tweets saying no one could play "Headstrong" on guitar and posting videos of Trapt playing to tiny crowds, the parody account quickly blew up in popularity. So much so that the actual Trapt account and Brown had a bone to pick. They threatened legal action. 
It's not going to be hard to find out who you are and sue you... You know that right? Screenshots of the whole thing. In order to violate our impersonation policy, the account must portray another entity in a misleading or deceptive manner. Many tweets u sent have done this. Bye 
In perfect fashion, the parody account quoted the only revenue source Trapt may still have—"Headstrong."
Shortly thereafter, the parody account switched to spelling Trapt with an extra "A" as in Traapt. This made Brown and the official account lose interest in taking legal action, which then caused the parody account to remove the "A" and double down.
(not to be confused with
@traptofficial
).
The parody account also posted fabricated screenshots allegedly from the official account adding even more insult to injury.
Round and round the Trapt saga goes, where it stops, nobody knows. But, it sure is bound to be a hilarious ride.
UPDATE: MARCH 31, 2020, 3:01 P.M. EST
[envira-gallery id="186695"]