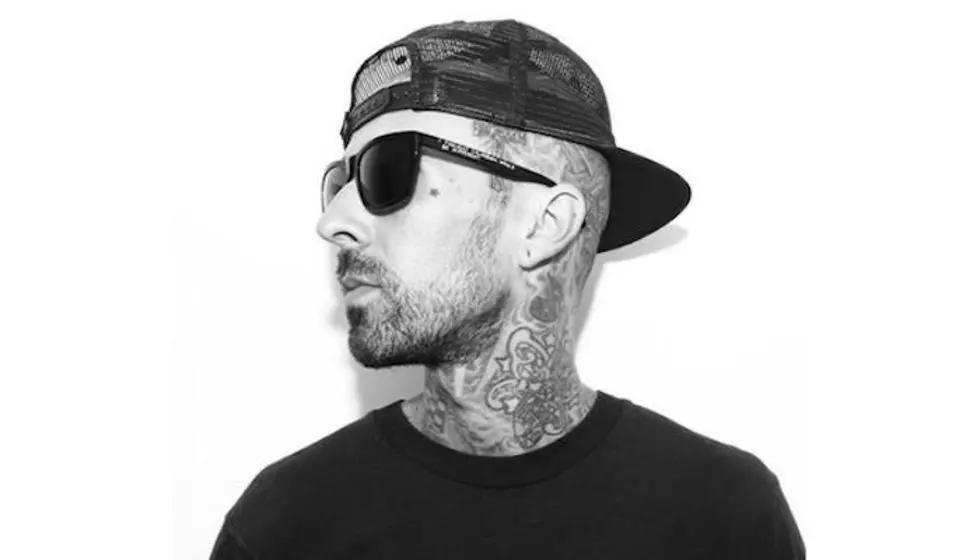 Travis Barker reacts to 'The Masked Singer' judge's elephant theory
We all know that Travis Barker is an extremely talented drummer. From blink-182, to collaborating with Machine Gun Kelly, YUNGBLUD, Halsey and more, there isn't a genre of music he can't conquer. While we don't know if he can sing, one of the judges on The Masked Singer believed he was one of the stars under a mask.
The Fox competition show features celebrities who sing in different masks. Fans guess who is under the masks as the competition progresses until a winner is picked and reveals their identity.
This isn't the first instance that fans speculated a scene artist could possibly be the voice behind a mask. Last year, there were many fans that thought Panic! At The Disco's Brendon Urie was the leopard.
After fans speculated Urie's involvement, P!ATD manager Zack Hall took to Instagram to let fans know that the leopard mask was not concealing Urie's identity after all. It was later revealed that the face under the mask was Seal.
In the most recent episode of The Masked Singer, the elephant hinted that he was a drummer and a BMX rider, leading the judges to believe the voice behind the mask may be involved in extreme sports.
Check out the clues and performance below.
One of the judges Nicole Sherzinger thought Travis Barker was the star under the elephant mask. She said it had to be him because he was drumming during his performance and rides a bike. That or Mötley Crüe's Tommy Lee.
Barker posted a video on his Instagram story of Sherzinger making her comments with a laughing emoji.
[video width="828" height="1792" mp4="https://media.altpress.com/uploads/2020/02/File-from-iOS-1.mp4"][/video]
Sherzinger wasn't the only one to think Barker was the elephant, fans took to Twitter to weigh in on the performance.
Unlike with the show's Brendon Urie theories, we didn't have to wait long to see who was really under the mask because the elephant was unfortunately voted off.
During the unmasking, the judges had a difficult time trying to figure out who was underneath the mask and their guesses were all over the place. None of them got it correct though.
The person under the elephant mask was none other than the legendary skateboarding icon Tony Hawk.
Take a look at the reveal video below.
We've got to hand it to Hawk, he had everyone fooled.
Did you think Travis Barker was the Elephant on The Masked Singer? Let us know in the comments down below!
[envira-gallery id="194356"]