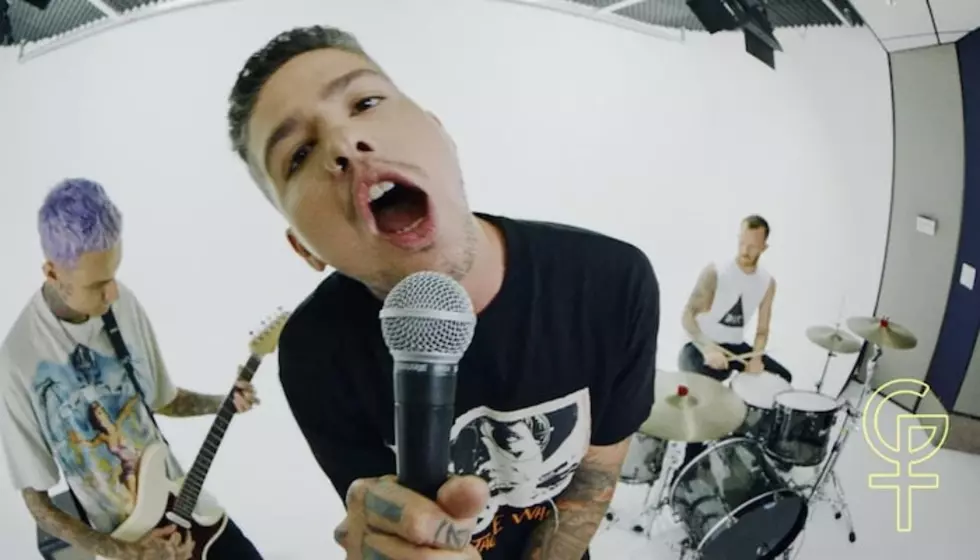 See Travis Mills return to music with his new pop-punk band girlfriends
After four years, Travis Mills is making his return to music with his new pop-punk band girlfriends.
Alongside Nick Gross, the duo has released their debut single "California" along with an entertaining new video.
Mills, also known by the stage name T.Mills, forged a path for himself in music thanks to MySpace. After being discovered on the platform, he eventually earned a major label deal and a spot on Warped Tour. In 2010, he released his debut full-length album Ready, Aim, Fire!.
In recent years, however, Mills made the conscious decision to take a step back from his music. Following the loss of his close friend Lil Peep and other personal matters, Mills realized he had so much to say. He then made the decision to put his energy and emotions back into music.
"I just had so much to write about," Mills says. "It came from a genuine place. I'd be stressed out, or bawling my eyes out, and the songs would come very organically. If we ever spent more than an hour trying to figure out a hook or a verse, we scrapped it and just kept moving. This project is different from anything else I've ever done."
Eventually, his early writing sessions became the framework for girlfriends. Mills sees this new project as an outlet for expression and emotional catharsis, allowing him to process his grief, uncertainty and other feelings.
Mills is joined by Gross who has worked countless years in the industry. He is a founder of the California-based record label Big Noise and the educational foundation Find Your Grind.
Now, girlfriends have debuted their catchy new single "California" which is produced by the legendary John Feldmann. Feldmann also makes a cameo in the video for the new single. Regarding the video, Gross shares that filming it was an experience he will never forget.
"Getting to shoot this video for California was an epic experience," Gross says. "Travis and I being able to act in multiple scenes outside of just our performance shots was what ties this entire thing together. I think fans will love the energy of this video and get a few laughs out of it."
girlfriends also recently hinted that even more music may be on its way soon. On July 31, they shared the lyrics for a song called "Eyes Wide Shut" along with the date Aug. 21.
The video for "California" is available to watch below.
What are your thoughts on girlfriends' debut single? Let us know in the comments below.