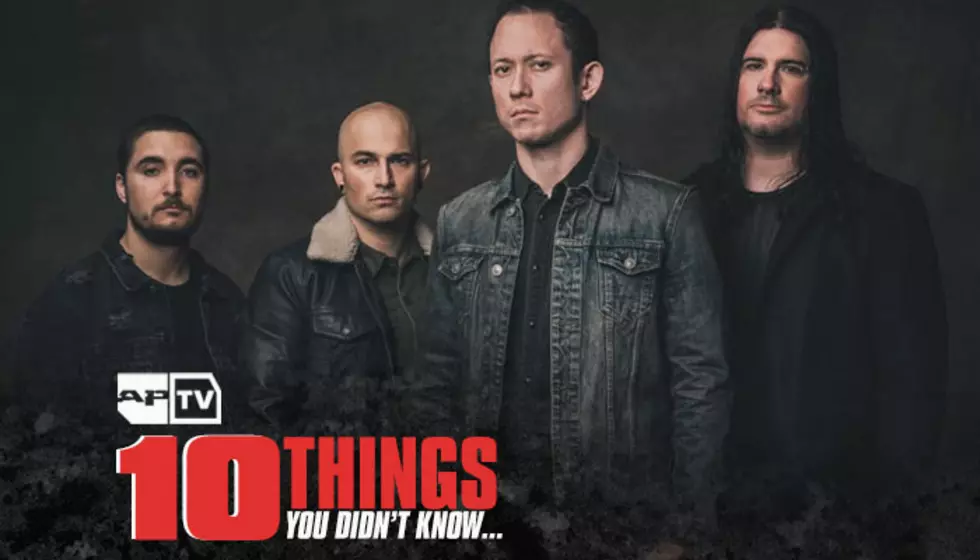 Trivium's Matt Heafy made a technical death-metal record you can't find
Trivium frontman/guitarist Matt Heafy puts himself out there with frequency. So when he got in front of APTV to reveal some things you didn't know about him, he had some difficulty.  Fortunately, Heafy has the deep metal minutiae to spare, and you're going to be stoked. Even if he warns us that "we're going to figure this out together."
Indeed, the Trivium singer shared details of his metal life with APTV. He's not sure if you're aware that he was not the original singer. Heafy regaled us with short tales concerning sweet yet unreleased Trivium tracks. Did you know they had a guitarist who quit before they even had one practice? Death to false metal slackers! But during their local-band years, there were a parade of members coming and going through the practice space.
One of our favorite moments Heafy shared was the existence of a pre-Trivium unit of the technical death-metal variety. The band released one record and it's out of print, not for sale and unavailable on streaming services. He says it contains some of his best screaming, so let us know what you find on eBay.
OK, we'll confess that Matt Heafy isn't entirely about the metal on our video. He reveals a particular ranking of his favorite videogame franchise. He explains the color of his quarantine beard, thanks to 23andMe. But the one thing that really gave us pause? An old Trivium guitar tech claiming he first met Heafy looking neither metal nor normal. Apparently the singer was wearing clothes more suited to seeing Cobra Starship than pull-starting a moshpit. It's a claim he dismisses as fiction. But given how cool and collected Heafy is, we think he would totally rock that look.