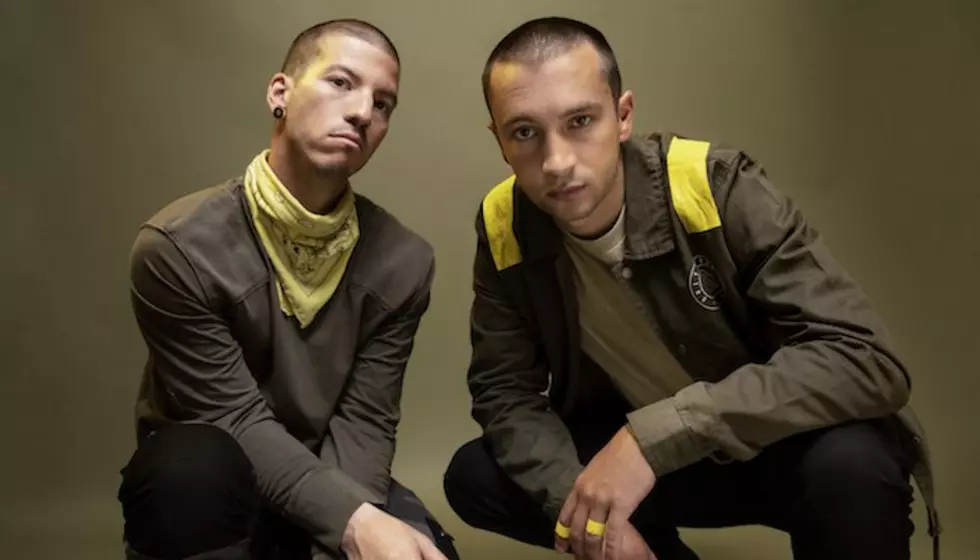 twenty one pilots fly high on a zip line at MLB All-Star concert
Twenty one pilots headlined a free show in their home state yesterday (June 5), but before their set, the band had a bit of high octane fun.
Fans have posted videos online of the duo zip lining their way over the crowd prior to their performance.
The band headlined the MLB All-Star Concert Series in Cleveland alongside openers Welshly Arms.
Tyler Joseph
The event hosted a zip line from a 120-foot launch tower. You can check out a quick clip from the top of the tower in the player below.
More on twenty one pilots
The band recently hosted a pop-up shop in Columbus on what's temporarily named twenty one pilots Boulevard.
The pop-up included exclusive merch, "Straight Chlorine" lemonade, Ned's Bayou displays and more.
What do you think of twenty one pilots zip lining before their headlining set? Let us know in the comments below.
[envira-gallery id="216806"]