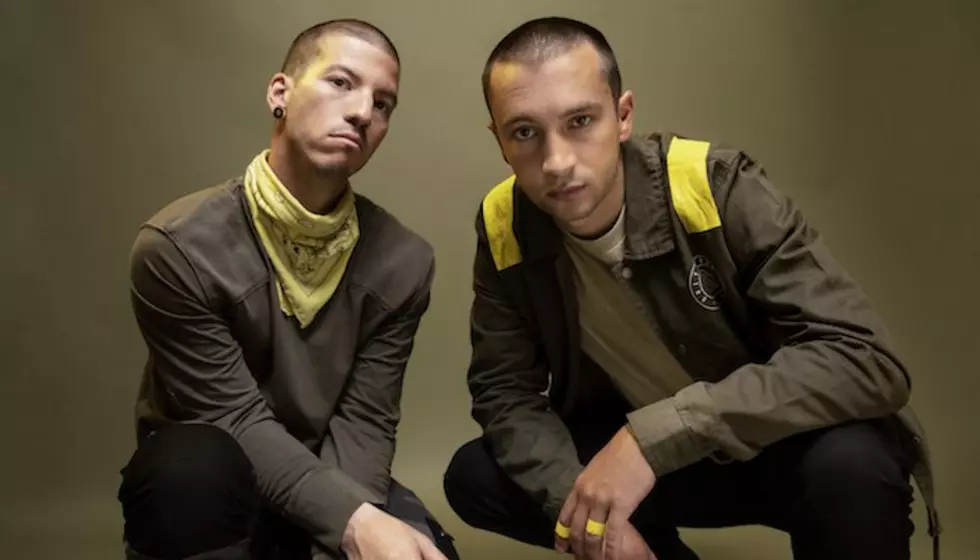 twenty one pilots fans accuse The Chainsmokers of copying live setup
Twenty one pilots fans are accusing The Chainsmokers of copying the stage setup for "The Bandito Tour" after seeing the latter's show.
Both bands are currently on massive world tours with twenty one pilots starting their tour last October and The Chainsmokers kicking off this month, but The Chainsmokers are facing heat from fans over similarities.
As photos and videos from the first show of The Chainsmokers' tour started surfacing online, TOP fans quickly noticed and called them out for the similarities.
From both shows having flame torches to the stage setups having floating walkways, there's a number of parallels while twenty one pilots have been doing this on tour for a year now.
Twenty one pilots member Josh Dun's fiancee Debby Ryan has also found herself in the drama. She responded to a comment from a fan on Instagram who asked her "ok but how do you feel about the chainsmokers literally copying everything Tyler and Josh do." Ryan simply replied to the fan by saying "who."
You can see some of those tweets and clips of the stage setup below.
Do you think The Chainsmokers ripped off twenty one pilots stage setup? Let us know in the comments below.
[envira-gallery id="219789"]