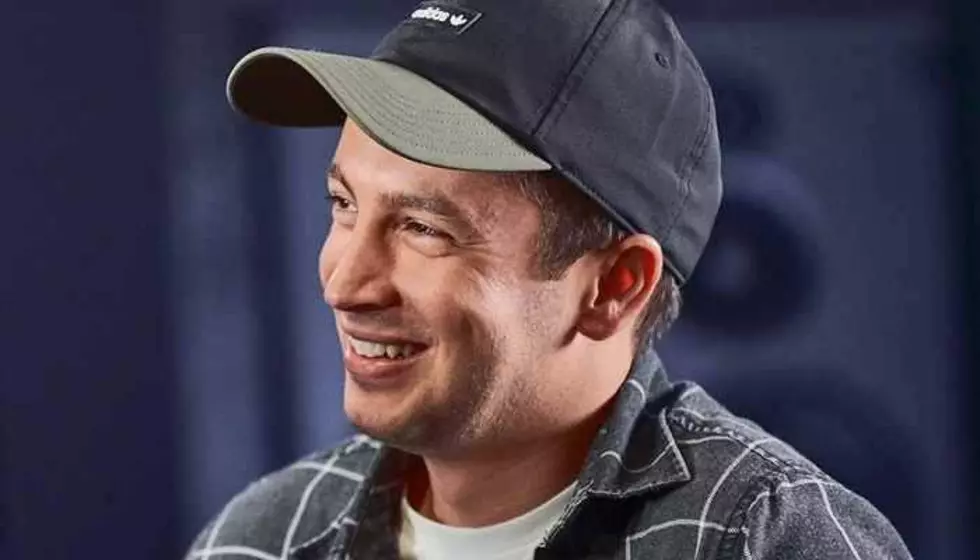 twenty one pilots' Tyler Joseph talks success, spirituality, more
[Photo by: Beats 1/YouTube]
Ahead of the release of their new album Trench, twenty one pilots frontman Tyler Joseph sat down with Zane Lowe for a wide-ranging discussion covering everything from the band's achievements to the musician's spirituality. Watch it below.
Appearing in his home studio — where it seems like Trench has just been completed — Joseph delves into TØP's massive success after 2015's Blurryface. But he also remembers a time when the pilots were just starting out as a band.
"We see all these other bands around us," he recalls. "We're trying to [see], should we do what they're doing? Should we kind of try to follow their lead? And we decided, you know what, let's just go underground. And we went underground."
Elsewhere in the interview, Joseph talks about the importance of faith in his life and music. And while the singer posits a spirituality that permeates his band's songs, he holds a distinct perspective on religion compared to his mom and dad.
"My faith is constantly playing a part in the music that I write," he says. "What I believe about God and my faith is ... very different from [my parents]. But I think it's a lesson in knowing that what I believe is different from everyone."
Be sure to check out the full twenty one pilots interview with Zane Lowe, directly below, and sound off in the comments with your thoughts! The band's new album Trench hits Oct. 5 and the group are mounting a huge tour surrounding its release.