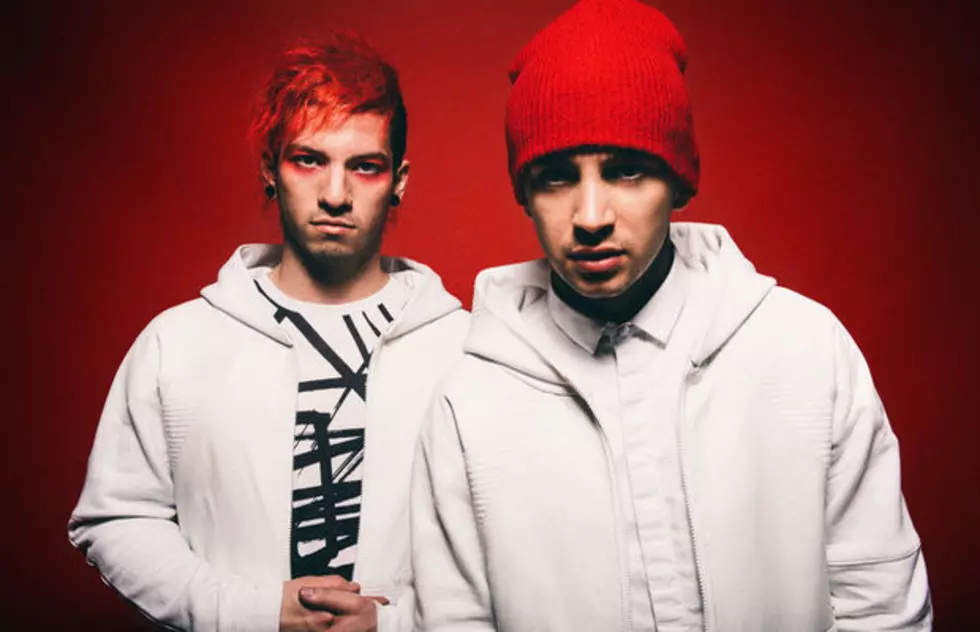 twenty one pilots to perform at the VMAs with A$AP Rocky
Get ready for craziness: twenty one pilots will perform at this year's MTV Video Music Awards. However, the group won't be up there alone. Hip-hop superstar A$AP Rocky will take the stage with the Columbus, Ohio duo for a special performance.
Read more: twenty one pilots, Of Monsters And Men, Walk The Moon, more announced for The Big Ticket (exclusive)
Tyler Joseph spoke to MTV about meeting Lord Pretty Flacko Jodye for the first time:
 "There's two types of people who have a freedom to just be themselves. The first type of person is a tastemaker — someone who's ahead of the game and knows where the next fad is going, and they can be themselves because they don't really follow anyone, they're setting the trends. I would describe A$AP Rocky as one of those guys. And then the other form of someone who knows how to be themselves is someone who is just OK with being ignorant to what's happening — trying not to follow something but trying to create something that's your own and it may not be cool to everyone, it may not fit sometimes, but it's still yours. … When those two people come together, Rocky and us performing, it's going to be a cool moment."
Make sure to tune in and watch this bound-to-be-incredible performance unfold. The VMAs will air Sunday, August 30 at 9/8c.