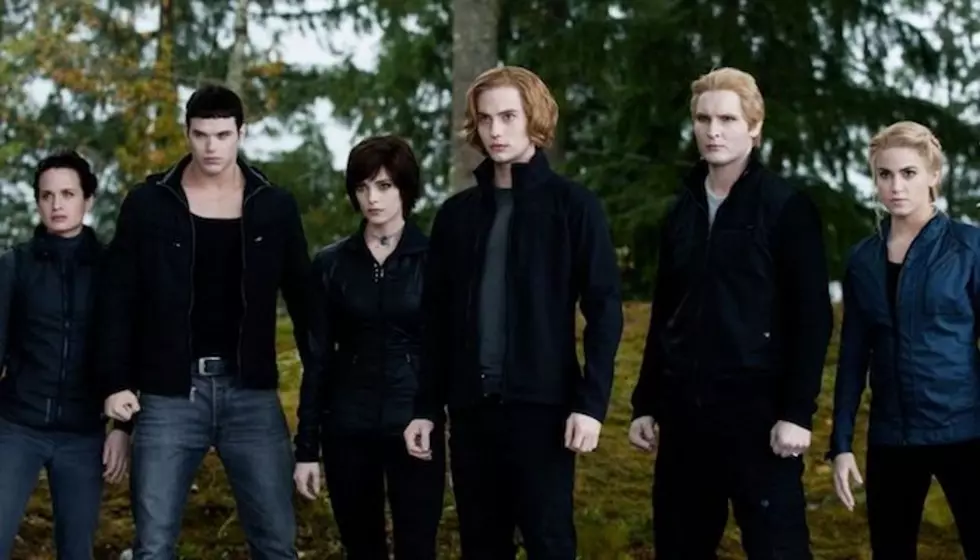 This 'Twilight' actor says he would reprise his role "in a heartbeat"
[Photo via Summit Entertainment]
Following the release of the highly-awaited Twilight book Midnight Sun last month, Stephenie Meyer confirmed that she plans to write two more books in the popular series. Since then, Twihards have started to wonder if this means new Twilight films could happen in the future.
Now, one Twilight actor explains why he would reprise his role "in a heartbeat" if more films are made.
Last month, Midnight Sun, the follow up to Breaking Dawn, sold over one million copies in its first week. This feat is quite impressive considering it's been 12 years since the last Twilight book was released. Shortly following Midnight Sun's debut, Meyer confirmed that more Twilight books will eventually be released.
"There are two more books I think in the world that I want to write," she shared. "I have got them outlined and a chapter written I think of the first one, so I know it's there. I am not ready to do that right now, I want to do something brand new."
With the sudden revival of Twilight, many fans and onlookers are speculating on if more films could happen in the future. In July, Twilight director Catherine Hardwicke shared her thoughts on a possible Midnight Sun film. She also revealed if she thinks Robert Pattinson and Kristen Stewart would return for more movies.
Now, actor Peter Facinelli is revealing why would reprise his iconic role as Dr. Carlisle Cullen "in a heartbeat." He recently spoke with People about the role and how he felt filming the five Twilight movies.
"I love that character," Facinelli says. "[He's] so much fun to play and that world is so fun."
Despite his eagerness to play Carlisle again, he does have a few hesitations about more films being made. In particular, he believes there may be a few issues if the actors who played the Cullens decided to come back.
"Vampires aren't supposed to age," he says. "It's been like 10 years and everybody's gotten older."
At this time, there are no known plans for future Twilight films. Meyer further shared last month that she plans to work on projects outside of Twilight for the time being. So, it could be a while before fans get more books and new films with killer soundtracks.
In the meantime, for those that want to binge the entire Twilight saga, all five films are currently streaming on Hulu.
Do you think more Twilight films should be made in the future? Let us know in the comments below.