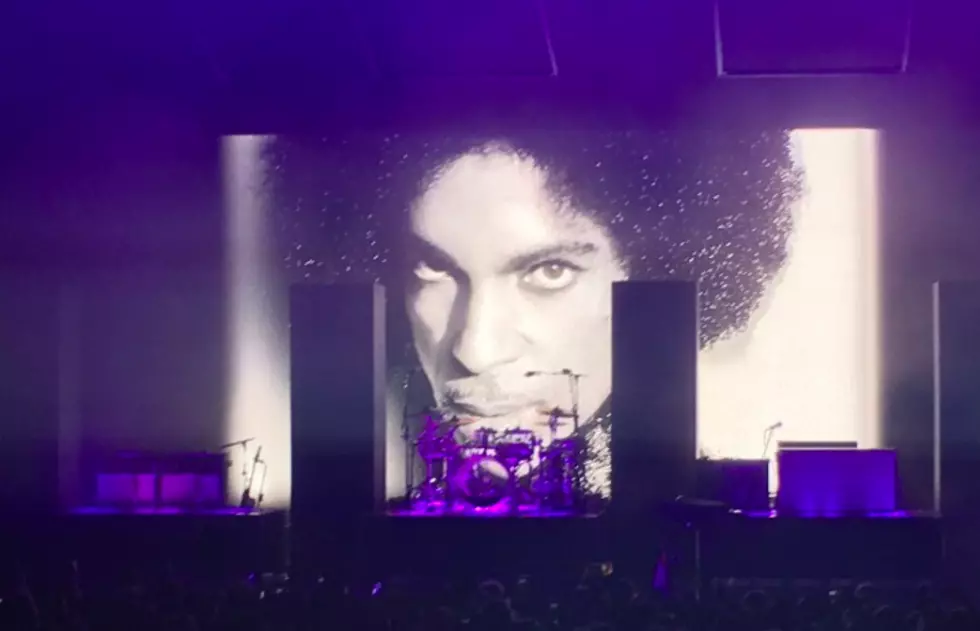 Twitpicks: The best internet moments of the week, featuring the 1975 honoring Prince and more
Through our endless scrolling and clicking, we inevitably come across a massive amount of content that doesn't necessarily warrant a news story on its own—but is amusing nonetheless. Instead of letting those small, yet noteworthy, moments slip through the cracks, we decided to gather them up in one convenient, post. Check out the best internet moments from this week, from Halsey loving Panic! At The Disco to ROAM fawning over Moose Blood to Lorde tweeting Paramore lyrics, below.
Read more: Twitpicks: The best internet moments of the week, featuring Brendon Urie in high heels and more
It seems Lorde likes Paramore, that we do know:
The 1975 honors Prince at their concert:
Neck Deep finishes up their massive World Tour with this awesome stage pic:
And then some Neck Deep love:
Moose Blood being fanboys for PUP:
ROAM being fanboys for Moose Blood:
But who wouldn't fawn over Moose Blood? Look at that look:
Where is Dan, though?:
Halsey is all of us, basically:
...and then Brendon replied with this killer tweet:
There is no one who can't relate to this in some way or another. Thanks, Maxx:
Jack Barakat, guilty as charged at Coachella:
Seaway want a new APMA category:
Seriously, though: Seaway were recently robbed while away on tour. Read this post with details of their stolen gear, and help out if you can.
Creeper, looking miserable as ever in this classic mirror pic:
Pat from the Maine makes all of his fans go "awwwww" collectively:
Adam Elmakias caught Matty Healy being edgy at Coachella:
Just putting this here, just in case anyone wants to pick me up that amazing shirt Brian Dales from the Summer Set is wearing with lyrics from their single "Figure Me Out":
Happy 19th birthday to Echosmith frontwoman Sydney Sierota!:
What's your favorite moment from the past week? What'd we miss? Let us know in the comments!
Watch more: President of the 2016 APMAs: #VoteJack or #VoteAlex?