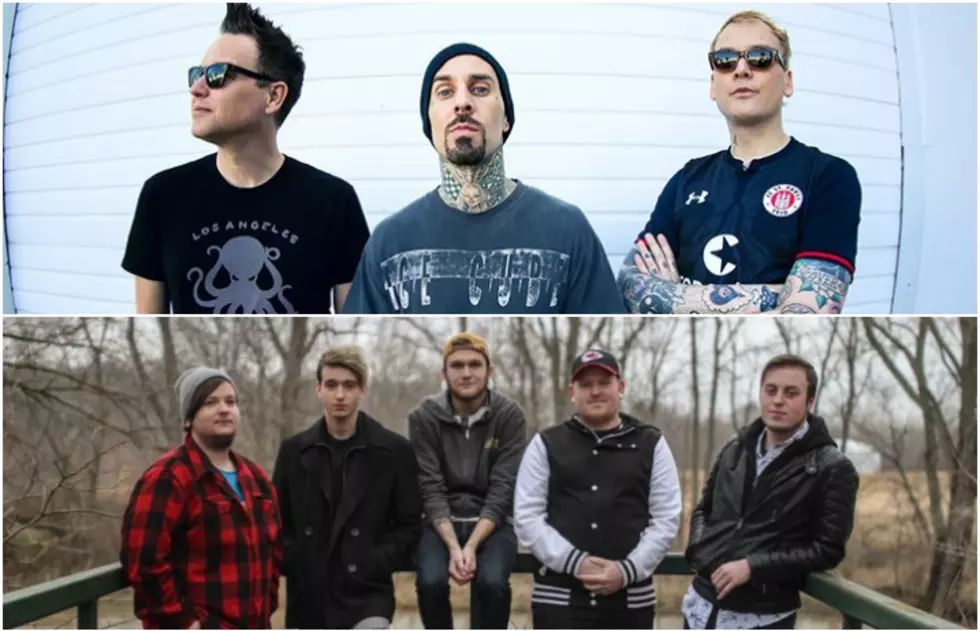 Underground pop-punk band's guitarist performs with Blink-182—watch
[Chin Up, Kid photo credit: Mya Tolliver]
At their show in Florida last night, Blink-182 welcomed a special guest to take over stage left from Mr. Matt Skiba: Chin Up, Kid's lead guitarist Jon Benjamin.
Watch footage below.
Read more: Matt Skiba apologizes to Blink-182 fans who attended Fyre Festival
Chin Up, Kid hail from Indiana and are releasing their debut full-length album, Swing With Your Eyes Closed, on April 28 via Standby Records.
Blink-182 are currently finishing up their tour with the Naked And Famous and Wavves. They're getting ready to release their deluxe version of California, which features 11 new songs, on May 19.
Dates:
5/3 - Tallahassee, FL @ The Pavilion

5/4 - Orlando, FL @ Orlando Fairgrounds

5/9 - New Orleans, LA @ UNO Lakefront Arena
Watch more: MATT SKIBA | Favorite artifact from the ROCK AND ROLL HALL OF FAME