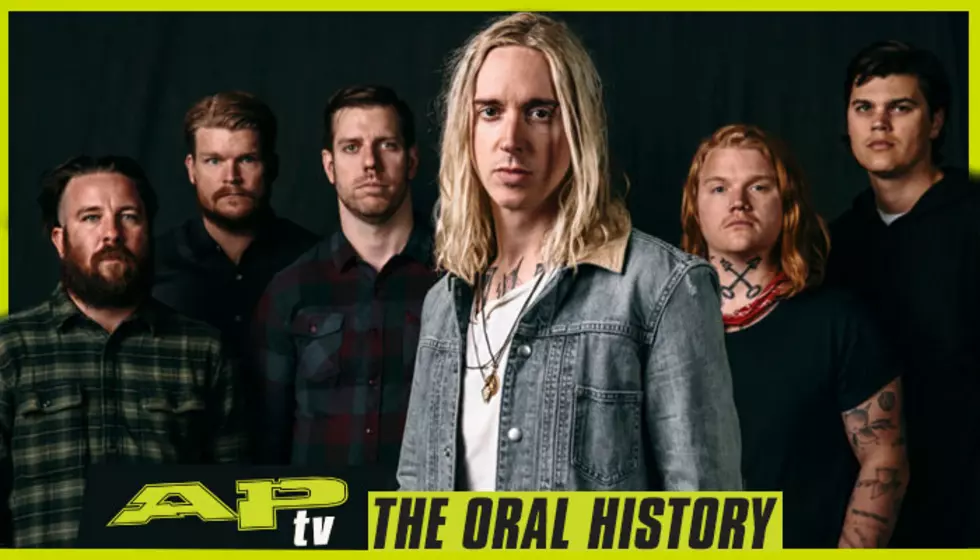 Aaron Gillespie likes the Underoath LP he's not on more than a fan favorite
"We are so married to each other and our craft," says drummer/vocalist Aaron Gillespie in the APTV oral history of Underoath. "And that sounds so douchey, but I don't mean for it to. What we do is so important to us that we fight and end up hating each other half the time because of it."
From their early days signed to Takehold Records to their 2018 return, the duo get real personal with Altpress. Gillespie and vocalist Spencer Chamberlain talk about Underoath as a thing that's greater than its parts. Any band worth its weight in decibels has a backstory filled with hard truths. These guys are certainly bringing them. Not surprisingly, this chat was recorded just as they were preparing for the first installment of their three-show livestreaming series, Underoath: Observatory.
Plenty of rocks were turned over for this oral history. Chamberlain remembers the days of bands flaming out because they weren't "all in" touring at age 17 or 18. Later on, Gillespie gives him an honest appraisal of [Disambiguation], the only Underoath album the drummer isn't on. "I like it more than Chasing Safety. I wasn't even there. Then Spencer called me and said, 'Why'd you make me do that without you?' I never forgot that call." The talk turns to the miles logged (that gig where a SWAT team showed up), personal successes (artistic) and failures (clouded judgments) that have simultaneously marked and strengthened Underoath's stature.
At just under 54 minutes, you could pull the too-long-didn't-watch card. But that would be your mistake. You see, you won't know anything about their future if you're not up to speed with Underoath's past. "I'm excited to see what we do next," says Chamberlain. "Because we don't really know what will happen next with Underoath."
Tickets for this Friday's Observatory performance of Define The Great Line are available here.