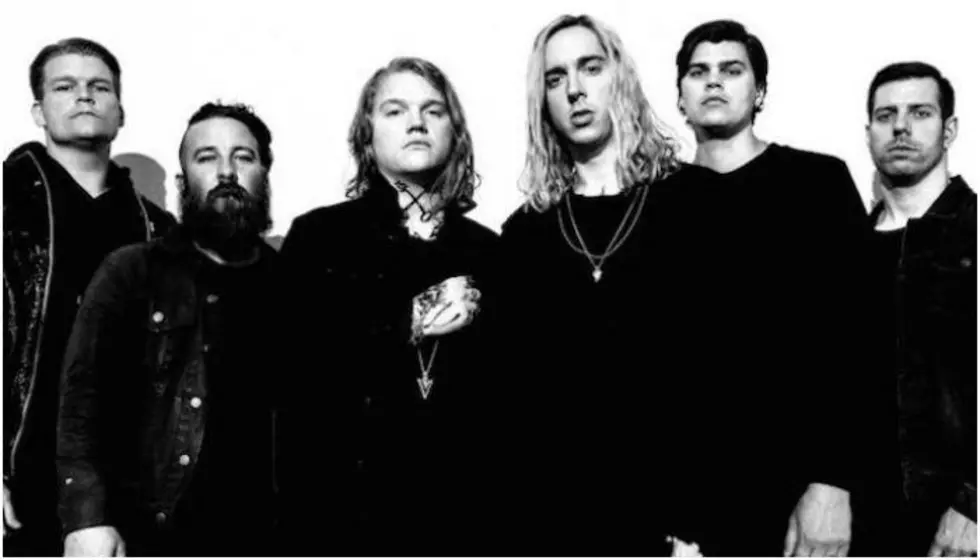 Underoath are breaking down 'Ø (Disambiguation)' with a former member
[Photo by: Nick Fancher]
Underoath are launching a weekly series on their Twitch account breaking down all of their records and the second episode is featuring former drummer Daniel Davison who is deep diving on Ø (Disambiguation) with the band.
The episode is set to be premiering on May 13 following their first episode on Erase Me which arrived last week.
The record came out back in 2010 and marked the final full-length from the band before their hiatus. It's also the only record the band has recorded with Davison, who formerly played with Norma Jean.
Last week, they kicked off the Twitch series focusing on their first post-hiatus album Erase Me.
During the video chat, the band streamed the entire album while going into detail about the writing and recording processes. The first episode also featured producer Matt Squire and filmmaker Dan Newman who ended up creating a documentary about the record.
The discussion lasted for three hours and can be seen below.
Now, the band are revealing their guest for the next album chat will be Davison.
The episode is happening this Wednesday (May 13) at 8PM ET and marks the first time that era of the band will sit down with both Davison and Aaron Gillespie.
The following episodes will similarly see other artists, producers, Twitch streamers and more joining in to discuss the remainder of their albums. Weekly episodes will be happening each Wednesday with new guests.
Are you excited to see Underoath chat with former drummer Daniel Davidson? Let us know your thoughts in the comments below.
[envira-gallery id="218747"]