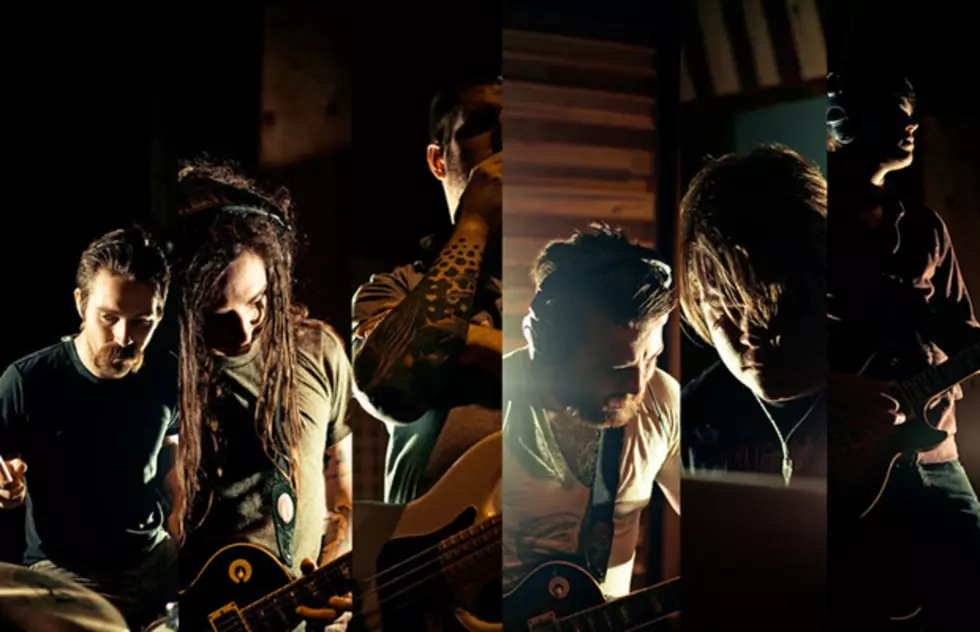 Underoath detail farewell tour and 'Anthology 1999-2013′, preview new song "Sunburnt"
The recently disbanded UNDEROATH have now released the details for their upcoming farewell tour, which will feature support from mewithoutYou, As Cities Burn and letlive. Selling 1.3 million records, snagging multiple Grammy nominations and touring six continents, keyboardist Chris Dudley commented saying, "We're viewing this time as a celebration of the past decade or so as well as a last chance to see and hang out with fans, as well as our friends on the tour. "It's the end of an era and we'll be going out on a high note!"
In the announcement video below is a clip of a new song, "Sunburnt," which will be featured on  the Anthology 1999-2013 album they are set to release on November 6 via Solid State. Pre-sale tickets for the tour will include the two new songs on a limited edition 7-inch along with a limited edition tour poster. Tickets will go on sale to the public this Friday and Saturday, October 12 and 13, here.
Since the breakup, AP took a moment to recap a list some of their best songs, which you can view here--and drop your own favorites down in the comments. The preview video along with the track list and artwork for Anthology 1999-2013 can be found below.


1/16/13 - Philadelphia, PA - Union Transfer

1/17/13 - New York, NY - Irving Plaza

1/18/13 - Toronto, ON - Phoenix Concert Theatre

1/19/13 - Detroit, MI - St. Andrew's Hall

1/20/13 - Chicago, IL - Metro

1/22/13 - Dallas, TX - House Of Blues

1/23/13 - Houston, TX - House Of Blues

1/25/13 - Atlanta, GA - The Masquerade

1/26/13 - Tampa, FL - The Ritz Ybor


1. Sunburnt

2. Unsound

3. In Division

4. Catch Myself Catching Myself

5. Paper Lung

6. Desperate Times, Desperate Measures

7. Too Bright To See, Too Loud To Hear

8. In Regards To Myself

9. You're Ever So Inviting

10. Writing On The Walls

11. A Boy Brushed Red Living In Black And White

12. Reinventing Your Exit

13. It's Dangerous Business Walking Out Your Front Door

14. I've Got Ten Friends And A Crowbar That Says You Ain't Gonna Do Jack

15. When The Sun Sleeps

16. Cries Of The Past

17. Heart Of Stone