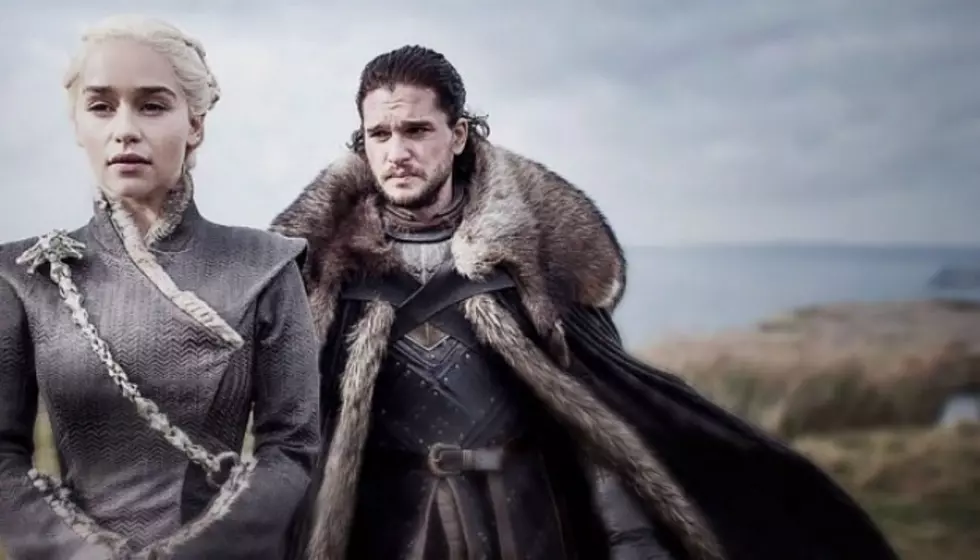 This 'Game Of Thrones' makeup collection has us ready for the throne
[Photo by: HBO/'Game of Thrones']
As we anxiously await the final season of Game Of Thrones, we've been holding on to any and all teasers and insights as to what season 8 may hold. While we're devastated that the series is finally coming to an end, Urban Decay has announced a new makeup collection that will allow the show to live on in our everyday beauty looks.
On Friday Urban Decay announce their new Game Of Thrones-inspired collection with teaser photos that have us on the edge of our seats.... er... thrones?
While not much has been announced about the collection, the released sneak peek video hints at a fire and ice theme complete with beautiful blues and classic coppers.
"Worlds will collide" Urban Decay writes on their Instagram posts.
"We are ready #FORTHETHRONE" the company adds in another post teasing this new collection.
An exact release date has not been revealed, but it does say "April 2019", falling right in line with the season 8 premiere of GoT.
In an email to Allure, Urban Decay reps hinted that the collection would be inspired by "the strong women of the Seven Kingdoms," with more details being revealed in the coming months.
We. Can't. Wait!
More on Game Of Thrones...
It feels like April 14 is FOREVER away. Game Of Thrones fans have been counting down the days (seriously, I see a GoT countdown circulating Facebook every day) until the final season premieres, looking for any and all teasers to get us through this difficult time.
Earlier this month, HBO released 14 incredible photos that gave us a tiny glimpse into our final season.
And that wasn't the only small Thrones teaser we had that week. If you were watching the Super Bowl on Sunday you may have noticed another brief GoT teaser in the Bud Light ad that aired.
If you missed it or simply need to watch it again, check out the video below!
Are you ready for the final season of GoT? What do you think of Urban Decay's new collection? Sound off in the comments below!
See more: 20 totally goth lipsticks that aren't black
[envira-gallery id="194688"]