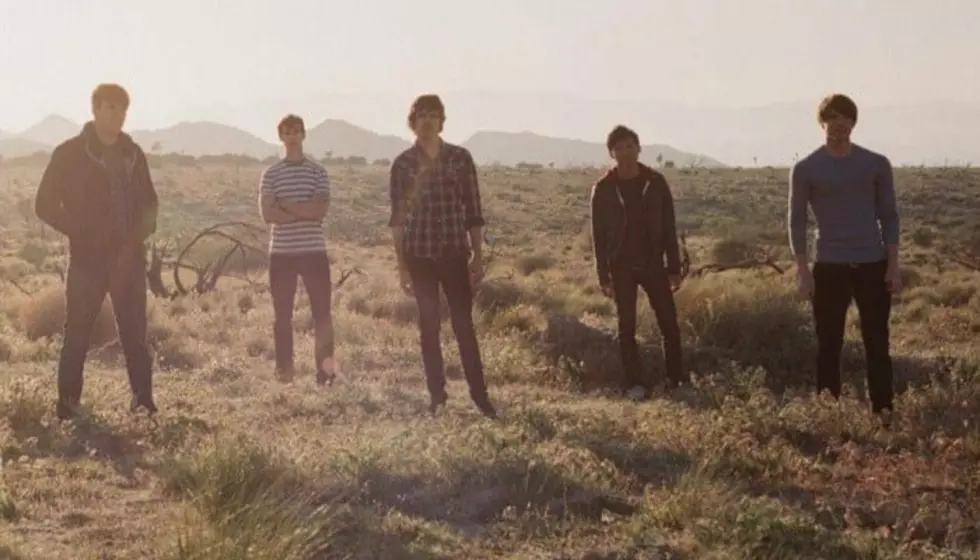 Valencia release first song since 2010, "Fall Before I Fold"
[Photo credit: Valencia/Facebook]
Back in 2011, Valencia announced their hiatus, but they gave fans some hope of a return by ending their statement with a "this is not goodbye, it's I'll see ya later."
The band proved that to be true after announcing a 10-year anniversary show for their album, We All Need A Reason To Believe, and as if that wasn't already exciting, the band just released our first piece of new music since 2010 (!!)
The band took to social media earlier today (Nov. 16), where they shared their new song "Fall Before I Fold."
The track marks our first official time hearing new music from the band since the release of their third studio album, 2010's Dancing With A Ghost. While this is our first official taste of new music, the band has released a couple of b-sides since their hiatus (2011's "Best Is Yet To Come" and a two-song EP with other b-sides)
Of the new song, the band shared: "2,957 days since we last put out new music, and that streak ends now. Words can't describe how it feels to have put a new song into the world once again."
We've never been so happy that a streak ended!
Check out Valencia's new song below!
You can purchase the band's newest song by going here!
Back in August, we reported that the band was going to be doing a 10-year anniversary show of their beloved second studio album, We All Need A Reason To Believe.
The band will be playing a hometown show on Dec. 28 in Philadelphia, Pennsylvania, where they'll be celebrating the 10-year anniversary of their second studio album. Check out the post below!
"On December 28, 2018, at Union Transfer in our hometown of Philadelphia, PA, we will be celebrating 10 years of our album We All Need A Reason to Believe. This was an album that took our band on an incredible journey across the world, and introduced us to so many inspiring, diverse, and magnetic people. We are going to be playing it in full, alongside many other favorites, with some other special surprises!


To summarize in one statement what this album means to our band, and our Valencia family is nearly impossible. We always felt there was something to be said about honesty through the energy and emotion in music. Thanks to this album, what we personally found out was that music really is one of the most powerful sources of healing.


We hope you'll join us and sing along as we wish We All Need a Reason to Believe a Happy 10th Birthday!

Love,Shane, Brendan, George, Dan, Trevor, JD, and Max"
You can get your tickets here!