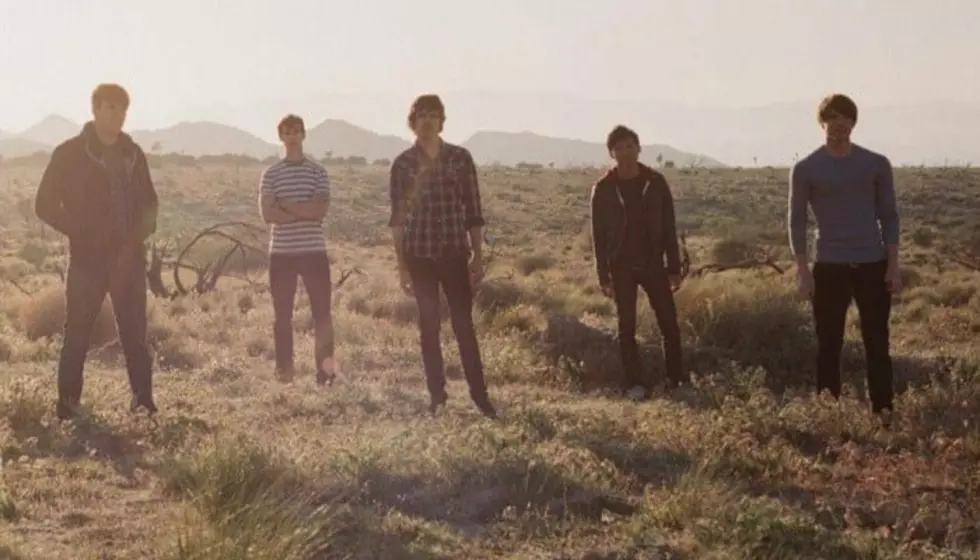 Valencia drop two new tracks ahead of Warped Tour performance
[Photo credit: Valencia/Facebook]
Valencia just dropped two new tracks for fans who are just missing hearing music from the band.
They announced via Twitter that they have two new songs, "California" and "Rx," out now. They also talked about their upcoming shows, including an appearance at the Vans Warped Tour 25th Anniversary shows.
"These songs have been locked up in our heads for quite a while, and it was time to let them out. Stream California and Rx everywhere NOW. Come sing with us next week," they wrote.
You can listen to "California" and "Rx" below!
Last November, Valencia released their first piece of new music since 2010.
Back in 2011, Valencia announced their hiatus, but they gave fans some hope of a return by ending their statement with a "this is not goodbye, it's I'll see ya later."
The band proved that to be true after announcing a 10-year anniversary show for their album, We All Need A Reason To Believe, and the track, "Fall Before I Fold."
The track marks our first official time hearing new music from the band since the release of their third studio album, 2010's Dancing With A Ghost. While this is our first official taste of new music, the band has released a couple of b-sides since their hiatus (2011's "Best Is Yet To Come" and a two-song EPwith other b-sides)
Of the new song, the band shared: "2,957 days since we last put out new music, and that streak ends now. Words can't describe how it feels to have put a new song into the world once again."
We've never been so happy that a streak ended!
You can check out "Fall Before I Fold" below.
You can purchase the band's newest song by going here!
Back in August, we reported that the band was going to be doing a 10-year anniversary show of their beloved second studio album, We All Need A Reason To Believe.
What do you think of the new Valencia songs? Sound off in the comments below!
[envira-gallery id="186695"]