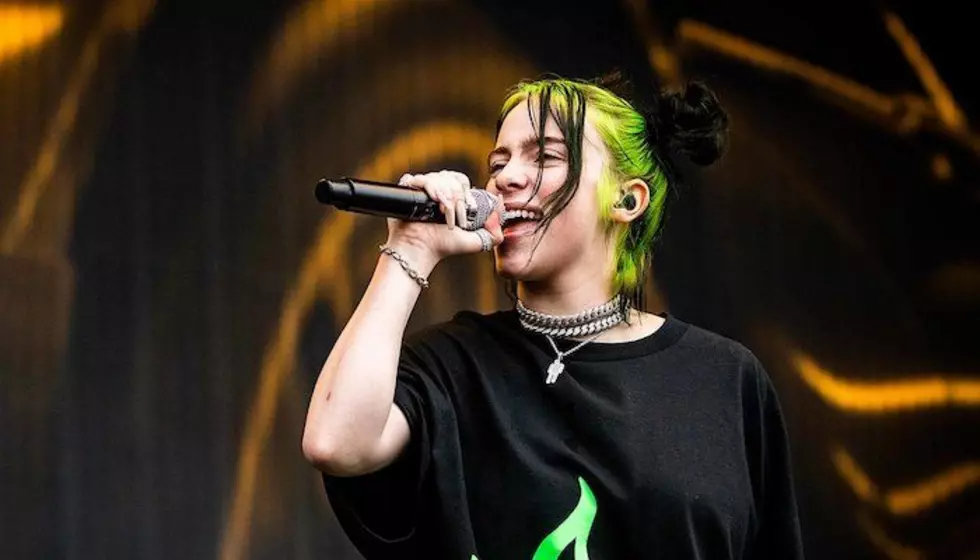 Van Halen bassist defends Billie Eilish after saying she doesn't know band
[Photo via Wikimedia Commons/Lars Crommelinck]
If the massive surge in interest for Motley Crue from a young audience proved anything, it's that the bands of yesteryear are forgotten amongst Gen Z and Billie Eilish is solidifying that point by not knowing who Van Halen is.
The 17-year-old artist made an appearance on Jimmy Kimmel Live! on November 22 where she was questioned about music history and Kimmel dragged out that Eilish didn't know who the veteran rockers were.
For whatever reason, people are only now picking up on the teen pop star's comments which have sparked a massive surge of reactions online.
When Kimmel asked Eilish if she could name any member of Van Halen during the segment, she simply responded "Who? No, who is that?"
Kimmel reacted similarly to so many others online by saying "I'm gonna start crying."
The reactions have sparked such a massive amount of attention that current Van Halen bassist Wolfgang Van Halen – one of three family members in the band and son of guitar hero Eddie – tweeted out in defense of Eilish.
The 28-year-old bassist weighed in with a level-headed response to hopefully discourage any Van Halen fans from freaking out too much.
"If you haven't heard of @billieeilish, go check her out. She's cool. If you haven't heard of @VanHalen, go check them out. They're cool too.
What do you think of Billie Eilish not knowing who Van Halen is? Let us know if you find it shocking or completely understandable in the comments below.
[envira-gallery id="218603"]