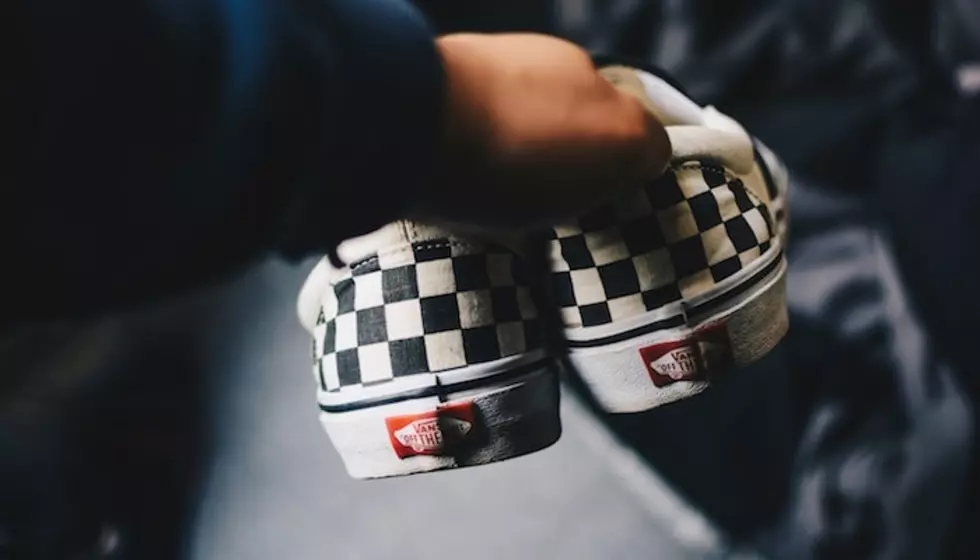 Vans has reimagined its classic checkerboard for a new collection
[Photo by Jose Fontano via Unsplash]
Vans is back with another new collection. This time around, the company decided to give its iconic checkerboard pattern a subtle update for 2020.
Vans' new mellow collection includes five new pairs of shoes that offer a fresh take on the checkerboard pattern.
Vans has been cranking out some awesome new collections over the past few months. The company recently launched its new line in collaboration with The Simpsons. The collection includes wild patterns and bright colors featuring some of The Simpsons' most beloved characters. This new collection marks the first collaboration with the animated series since 2007.
Now, Vans is taking it down a notch with its latest line. Vans decided to give its signature checkerboard print a slight update for 2020. The new line features five new pairs of shoes in "mirage grey," "nirvana" pink/purple and "India ink" navy. The checkerboard print has been subtly added to each shoe alongside the muted color tones, making this the perfect collection for the minimalists out there.
[Photos via Vans]
The new collection includes fresh takes on the classic Old Skools and Slip-Ons. The shoes range from $60 - $65 and are available to purchase here.
Back in June, Vans launched a nature-themed collection in honor of National Geographic's anniversary. They also debuted a DIY-inspired Tiger Patchwork collection last month. This line features the iconic black-and-white checkerboard print along with some one-of-a-kind-fabrics.
At the end of July, Vans was in the news for a unique reason. A baseball player for the Cincinnati Reds debuted some custom-made Sk8-Hi cleats on the baseball diamond. The fashion statement sparked various comments during MLB's opening weekend.
What is your favorite pair of shoes in the new collection? Let us know in the comments below.