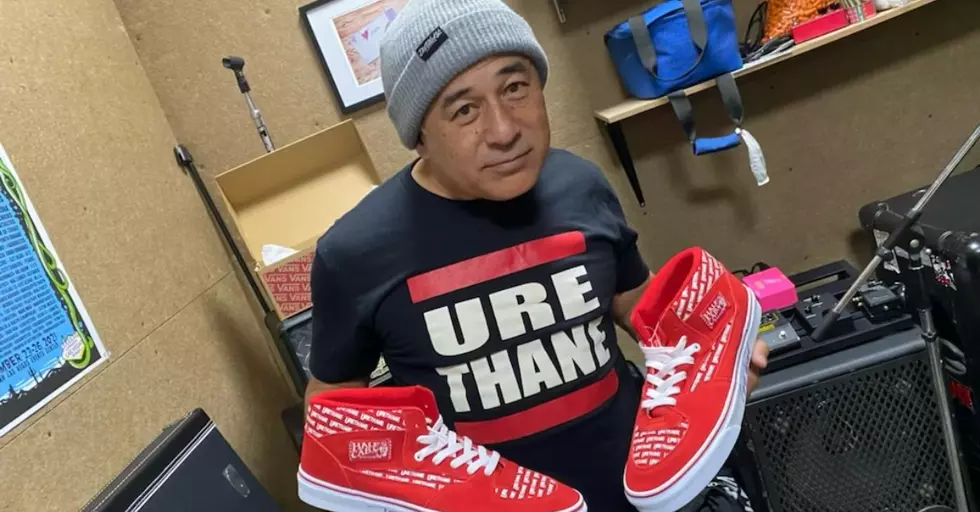 Urethane are giving away a signed pair of Steve Caballero's Vans
Urethane are giving away one pair of Vans Half Cabs in celebration of 30 years of the legendary skate shoe, signed by the band's own Steve Caballero.
The legendary skate shoe Half Cab, named after Caballero, was originally released in 1992. It was conceived by skaters in the early '90s who would cut the collar off the original Vans Caballero pro model to create a "lighter, better, faster" version of Caballero's signature shoe.
Caballero has more than 45 years of skateboarding under his belt. He was a part of the original Bones Brigade crew and created the Caballerial, a 360-degree ollie air above the coping of a pool or ramp, back in the '80s. Solidifying his icon status, he was inducted into the Skateboarding Hall of Fame in 2010.
Vans and Caballero previously worked together on the 30th anniversary of the Half Cab. "The Vans Half Cab shoe collaboration came from co-founder Steve Van Doren when he asked me for a band logo and our favorite colors," Caballero says in an interview with AltPress. "I was like, 'What for, Steve?' He said it was a special gift he wanted to make for the band. Only 70 pairs were made for us to give away to those who have helped support the band this last year. That was one amazing surprise indeed."
The 30th anniversary giveaway of the Half Cab will take place on AltPress' Instagram. Head here for more details.