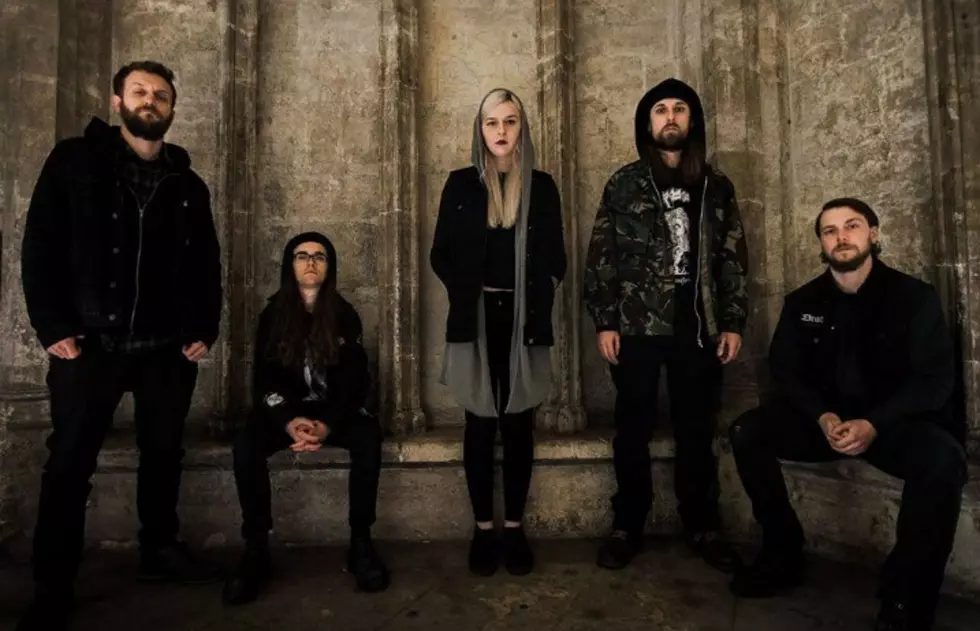 Venom Prison pull out of tour with Decapitated following sexual assault accusations
[Photo by: Carly Tyrell via Venom Prison/Facebook]
Venom Prison has pulled out of the tour with Decapitated. Read their full statement below, where they also take a stand against sexual assault.
Read more: All four members of Decapitated arrested for alleged kidnapping - UPDATED
All four members of Polish metal band Decapitated were arrested Saturday, September 9 in Santa Ana, California on charges of kidnapping. The band's original arrest was on suspicion of kidnapping a woman who is believed to have attended their Aug. 31 concert in Spokane, Washington. As reported by the Orange County Register, court documents released on Monday say the woman alleges she was "raped by band members in their tour bus bathroom" and that "the woman entered the bus for drinks with the band before each member forced themselves on her."
While Decapitated are currently being held in a Los Angeles County jail and are facing extradition to Spokane, Steve Graham, the attorney representing the band, said of the new accusations: "Decapitated plan to fully fight the allegations that are brought against them, and we are fully confident that the other side of this story will be heard."
While Decapitated are currently in legal limbo, Venom Prison had something to say about the situation and their scheduled UK tour with Decapitated. The band say that "it is no secret that Venom Prison are opposed to rape and sexual assault, the band continue to advocate women's rights and bring attention to the many serious issues which continue to plague the extreme music genres," so they have pulled out of their UK tour with Decapitated.
In their statement, Venom Prison say they "would like to stress that everyone is entitled to a fair trial—via the appropriate legal channels, not just via social media—and Decapitated remain respected musicians until proven otherwise."
The band apologized to anyone who purchased tickets to the tour specifically to see Venom Prison, and say they've made a donation to Rape Crisis England & Whales. 
Read Venom Prison's full statement below. 
Venom Prison ask "you reserve your judgement" and "continue to raise awareness to issues such as rape and sexual assault, in music and anywhere."