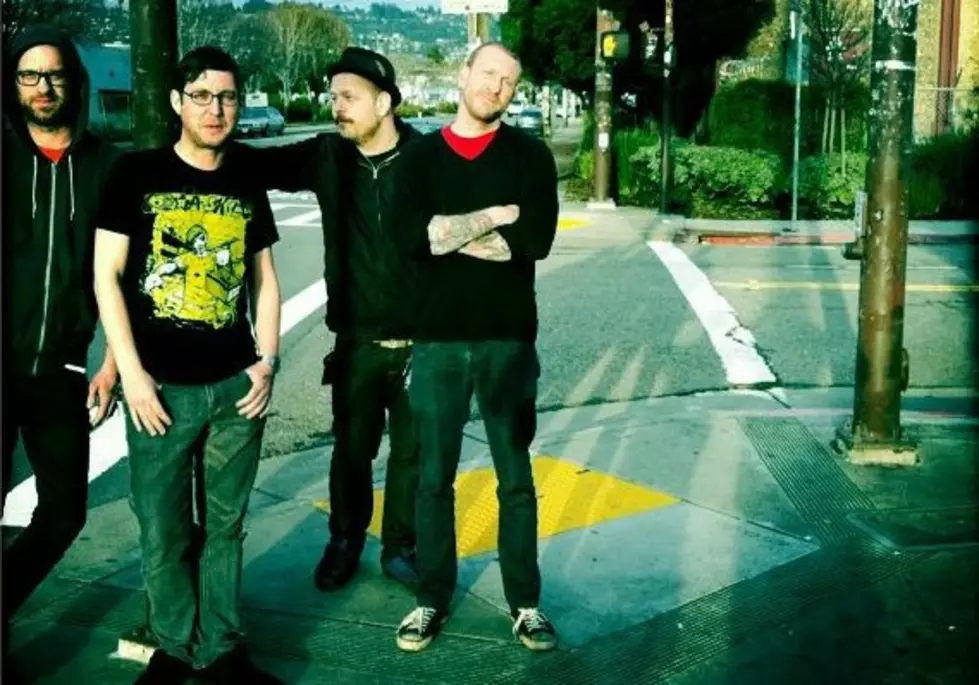 Vocalist/guitarist Paul Pendley leaves Red City Radio
Guitarist and vocalist Paul Pendley of Red City Radio announced through his personal blog today that he will no longer be a member of the band. He is instead moving on to explore personal projects and explained that there were no hard feelings between him and other bandmembers.
"I was neither dismissed by my band mates nor sick of being their band mate and friend. The truth is I was and am ready for something different," says Pendley.
Red City Radio has been together since 2007 and as a band they have released two EPs and two full length albums. They also made the announcement through their Facebook, stating "Our best friend/butt of inappropriate jokes Paul Pendley has decided to move on to bigger and better things and no longer has room for Red City Radio in his life. The rest of us are still kicking and your favorite crooner Garrett Dale will still be around to sing you to sleep. New member will be announced soon. We love Paul and wish him the best."
Pendley stressed in his blog post that upcoming releases and shows will not be delayed and that his last two shows with the band will take place in early April. Read Pendley's full announcement below:
I used to be in a punk band.
Before I became the multimillionaire ex-playboy, punk rock and roll, multimedia, tycoon I am today; I was a singer and guitarist of Red City Radio. This decision was wholly my own. I was not influenced by family or friends. I was not humbled by the road. And most importantly I was neither dismissed by my band mates nor sick of being their band mate and friend. The truth is I was and am ready for something different.
I still love writing music. I still love performing it. I even love the trials and tribulations of life on the road. Meeting people, making fans and affecting people in a positive way is an indescribably rewarding experience. I also know there are other ways for me to accomplish those things and I am no longer able to push those ambitions aside. So much of my life the past eight years has been predicated on the needs of a band. Call me selfish but I am now at a point where I alone would like to be the arbiter of my life's direction.
The good news is Red City Radio will go on in my absence. The details of which I am sure they will disseminate soon. No tours are canceled. No release schedules altered. No feelings hurt. RCR  will continue  with the ethos that has directed its every move since day one: four dudes, four songwriters, no bullshit. That I am a part of that legacy fills me with intense pride and I cannot wait for what they do next. Whatever it is I have no doubt it will reach a level of excellence that we as a band expected of ourselves and you as fans enjoyed.
I reserved this paragraph for a list of the many thank yous I owe to countless individuals across the globe but after some thought I felt it inappropriate. My gratitude is in response to the charity and kindness displayed to my now former band as a whole and not to myself individually. I will say that I have made many, many friends over the years without which this band would not have been sustainable and conversely without Red City Radio I would not have the breadth of incredible people to call on when I need a laugh, a cry, a smoke or a bed. Thank you all so much. You know who you are. And with any luck my wife and I will be seeing you very soon.
A couple of little things:
-My last two shows with RCR will be in early April. Details to follow soon.
-I plan on keeping this blog for the foreseeable future.  I have stories to tell. Hopefully my ambition outweighs my laziness.
Sincerely,

Paul Pendley