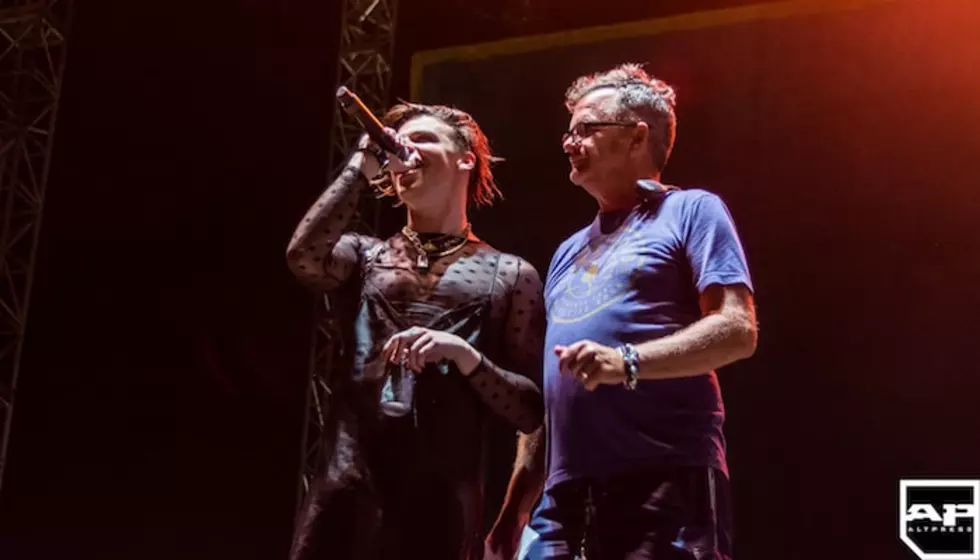 Warped Tour closes the book with YUNGBLUD, NOFX, Sum 41 and more
[Photo by: Elena Strawn]
The day has finally come and went, Vans Warped Tour is officially over. While we will be forever hoping for another reunion, the last day was a fitting end to the only tour that mattered.
The final show featured electrifying sets from the All-American Rejects, Andy Black, Atreyu, Circa Survive, Dance Gavin Dance, Juliet Simms, Machine Gun Kelly, NOFX, Sleeping With Sirens, Sum 41, the Story So Far, YUNGBLUD and many more.
Check out photos from Warped Tour's final day below.
[envira-gallery id="218747"]
[Photos by: Elena Strawn]
More on Warped Tour
While the lineup for Warped's final sendoff was already stacked, MGK surprised everyone by joining his set Sunday night for a performance of their collab with Travis Barker.
While Barker is currently across the country on tour with blink-182, the duo held it down for an electric "I Think I'm Okay" performance.
YUNGBLUD teased the appearance on Twitter, and had a plane flying around the Warped grounds that read "Hope for the underrated youth."
However, this wasn't exactly the surprise he was referencing as his set at the 25th anniversary Warped Tour stop kicked off a few hours later. Machine Gun Kelly joined the singer onstage for "I Think I'm Okay," which appears on the rapper's recently released Hotel Diablo.
YUNGBLUD made his Warped Tour debut on the final cross-country run in 2018, and this wasn't MGK's first set either. The rapper had a handful of dates in 2011, and he hit the run in 2012. In the following years, he joined acts such as Sleeping With Sirens in 2013, Linkin Park in 2014 and We The Kings in 2016.
After their high-energy performance, the duo dove into the audience for an epic crowdsurf.
Were you at Warped Tours final sendoff? Share your experiences in the comments below!
[envira-gallery id="186695"]