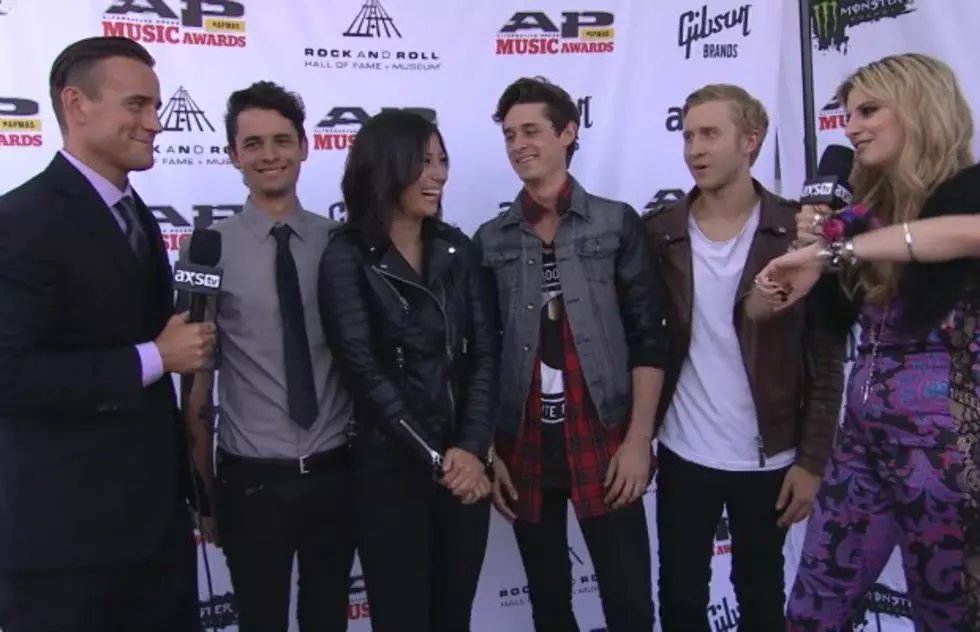 Watch a previously unseen interview with the Summer Set from the 2014 APMAs
Red carpet hosts CM Punk and Juliet Simms chatted with the Summer Set just before the 2014 APMAs kicked off.
The band were excited to appear at the APMAs and about Jess Bowen's nomination Best Drummer. Although she ultimately did not win, Jess and her bandmates were eager to be a part of our first award show nonetheless. 
"I'm so humbled [to be nominated] because honestly, I've looked up to all these other drummers that are in the category with me, and they're all so amazing," said Bowen. 
If you don't want to miss any red carpet moments like this this year, be sure to
grab tickets to the APMAs
and show up early to watch it all unfold live before the ceremony!