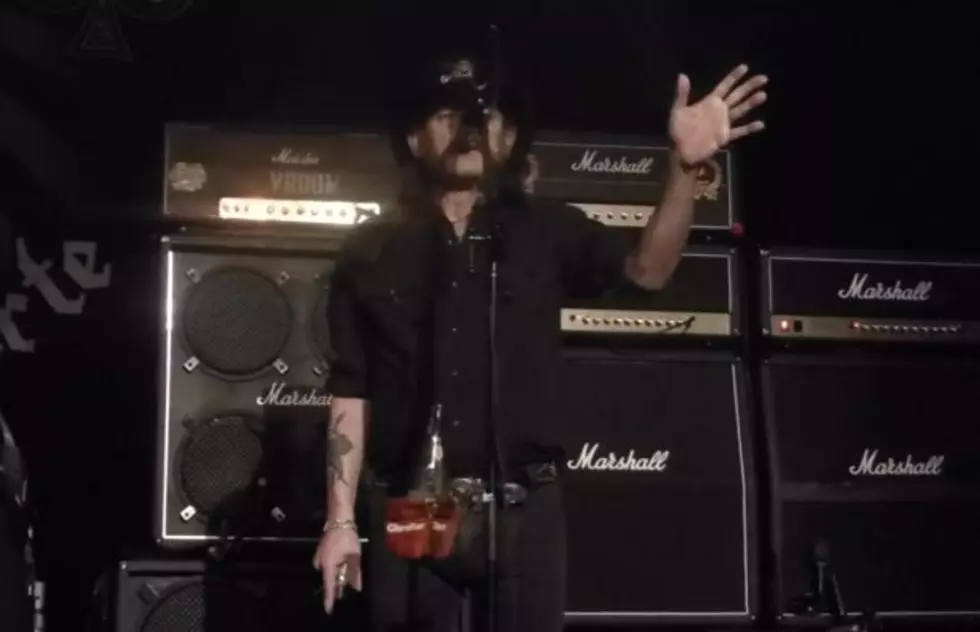 Watch Motörhead's Lemmy walk offstage mid-concert: "I can't do it"
Motörhead were forced to cut their Austin, Texas show short last night, September 1, as vocalist/bassist Lemmy Kilmister's recent ongoing illness proved too much for him to continue playing and singing throughout the night. In the fan-shot video below, you can tell from the get-go that Lemmy is feeling under the weather. He tries to press on during "Metropolis" but eventually stops playing, says "I can't do it" into the mic, then proceeds to walk offstage. 
Read more: "There aren't quality new hard rock bands"—Metallica co-manager talks music industry
Lemmy returned, with the support of a cane, a couple minutes later to apologize to the crowd after an ongoing "Lemmy!" chant of encouragement. "I would love to play for you, but I can't," he confessed. "Please accept my apology. Next time, alright?"
You can view the entire occurrence below. Skip to around the 1:50 mark if you're pressed for time. Everyone at AP wishes Lemmy a quick recovery and hopes he's back on the stage, rocking, in no time.