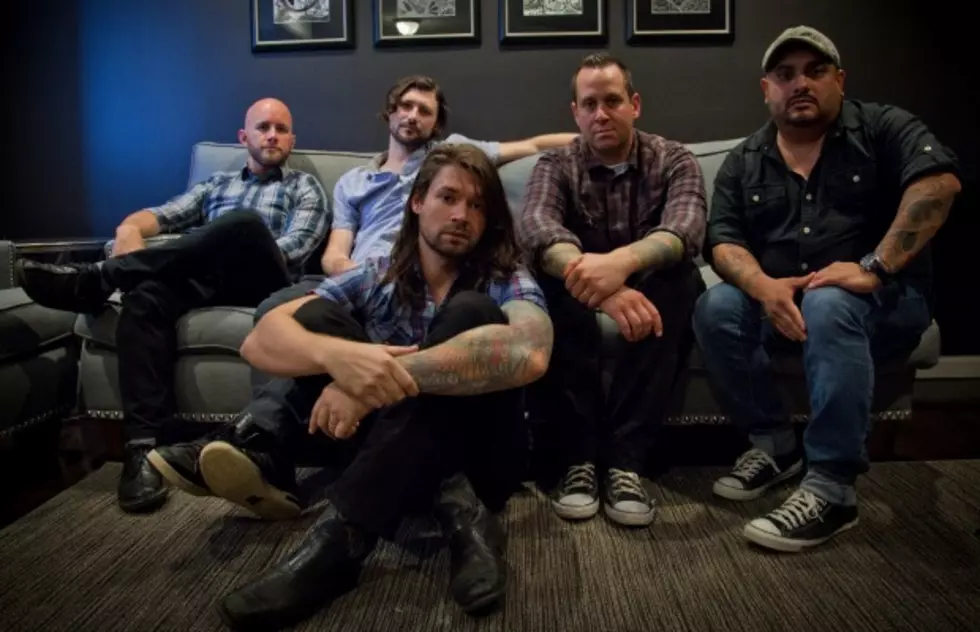 Watch Taking Back Sunday perform in 1999 with original vocalist
Original Taking Back Sunday vocalist, Antonio Longo, has uploaded a video from one of the band's early performances. You can watch the band performing the song "Eleven," with Longo at the helm, at a Long Island show in 1999. (Watch out for current TBS frontman, Adam Lazzara, who was in the band at this point, but playing bass.) Check out the video below, and let us know what you think.
The band's lineup at the time of this video included Longo, Lazzara, Eddie Reyes, John Nolan and Mark O'Connell.
Taking Back Sunday will release their sixth full-length album, Happiness Is, on March 18 through Hopeless records. Right before the album's release, this March, the band will head out on a co-headlining tour with the Used (support to come from Tonight Alive and Sleepwave). You can check out the full list of tour dates and locations below.
March 14 - South By So What?! - Dallas, TX
March 15 - Backstage Live - San Antonio, TX
March 16 - Houston We Have A Problem Fest - Houston, TX
March 18 - Marquee Theatre - Phoenix, AZ
March 19 - Palladium - Los Angeles, CA
March 21 - In The Venue - Salt Lake City, UT
March 22 - In The Venue - Salt Lake City, UT
March 23 - Knitting Factory - Boise, ID
March 25 - Warfield - San Francisco, CA
March 27 - Palladium - Los Angeles, CA
March 28 - House Of Blues - San Diego, CA
March 29 - Extreme Thing - Las Vegas, NV
April 1 - Ogden Theatre - Denver, CO
April 2 - Sokol - Omaha, NE
April 4 - Eagles Ballroom - Milwaukee, WI
April 5 - Concord Music Hall - Chicago, IL
April 6 - Fillmore - Detroit, MI
April 8 - Kool Haus - Toronto, ON
April 9 - The Armory - Rochester, NY
April 11 - Webster Theatre - Hartford, CT
April 12 - House Of Blues - Boston, MA
April 13 - Tower Theatre - Philadelphia, PA
April 15 - Best Buy Theatre - New York, NY
April 16 - Best Buy Theatre - New York, NY
April 19 - Sands - Bethlehem, PA
April 21 - Best Buy Theatre - New York, NY
April 22 - Fillmore - Silver Spring, MD
April 24 - The Tabernacle - Atlanta, GA
April 26 - Revolution - Ft. Lauderdale, FL
April 27 - House Of Blues - Orlando, FL