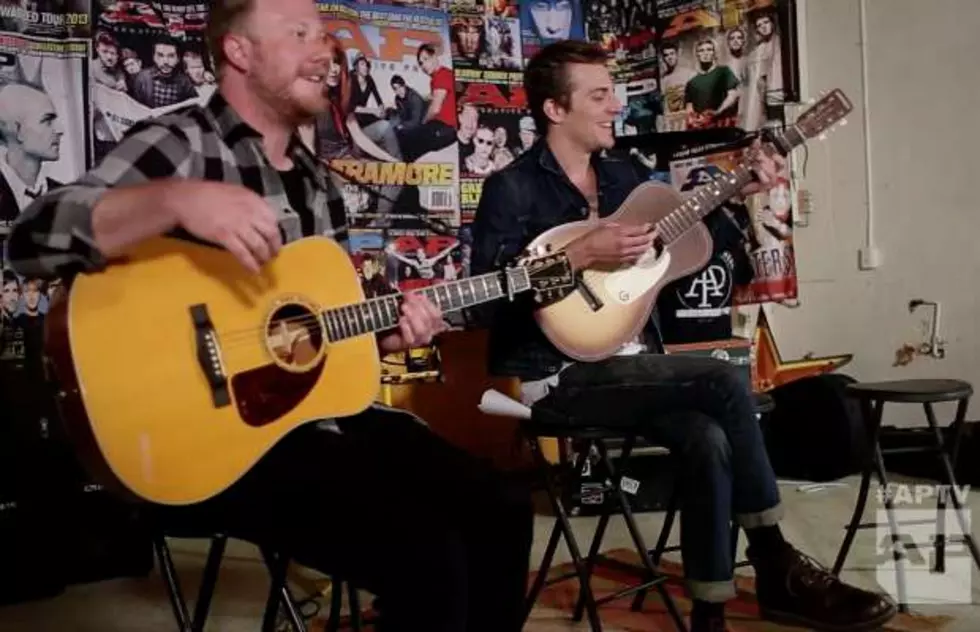 Watch the Maine perform "Miles Away" acoustic for APTV Sessions
Last spring, the Maine stopped by the AP offices for a live acoustic session during which they played and told the stories behind "Miles Away," "Sad Songs" and "English Girls" for a small audience. 
Over the next few weeks, we will be releasing footage from that session of them, Real Friends and Knuckle Puck!
First up: The Maine perform "Miles Away," a song vocalist John O'Callaghan explains is about a train ride he took from Los Angeles to San Francisco. 
Video: Bobby Makar 

Audio: Rob Ortenzi 


Segment Producer: Cassie Whitt