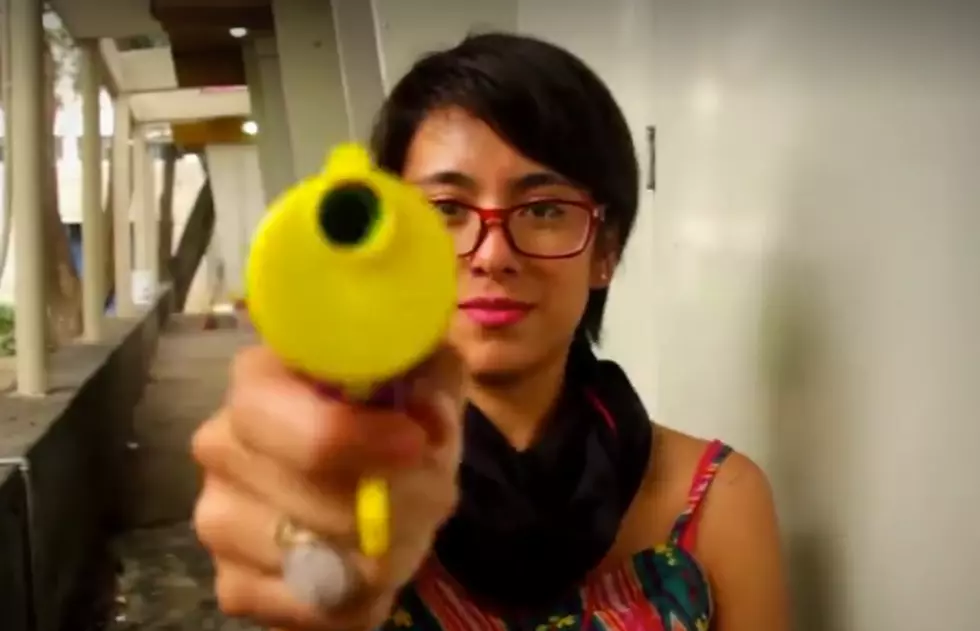 Watch these women use punk rock to fight street harassment in Mexico
AJ+ has published a video of three women, "Las Hijas De Violencia," who are fighting Mexico's street harassment problem with punk rock as their weapon. Check out the video below.
Read more: Hayley Williams on being a feminist: "'Misery Business' is not a set of lyrics that I relate to"
"When we we are walking down the streets and someone harasses us in anyway, we run after this person. We grab our confetti guns, we shoot once, we turn on the speakers and we sing 'Sexista Punk' [a punk rock song]," Ana Karen says in the video.
Read more: Op-Ed: "Are You Just The Merch Girl?" Mariel Loveland (Candy Hearts) on sexism in music
"We must respond. If, with us responding, we can encourage more women to do the same, it's ideal," says Ana Beatriz. "We certainly don't think we are going to change the world, but we sure know that we've changed ours."
"You talk to me as if you were going to rape me."These Mexican women are fighting street harassers with confetti guns and punk rock.

Posted by AJ+ on Wednesday, January 27, 2016