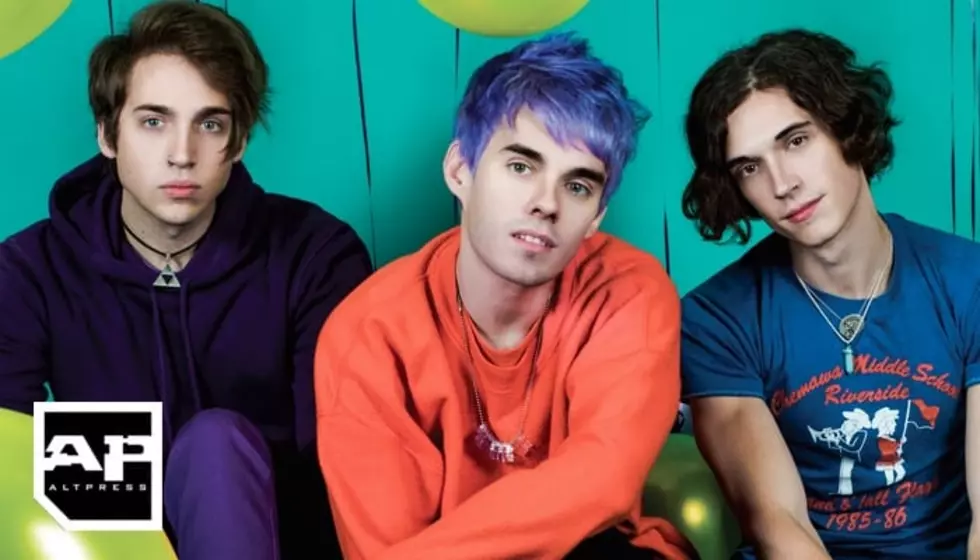 Awsten Knight shares rumored Waterparks song snippet
[Photo by: Giselle Dias]
Last evening during an Instagram Live, Awsten Knight may have unveiled a brand-new, never-before-heard Waterparks song called "Turbulent."
After allegedly deleting the entirety of rumored album Friendly Reminder, fans have been on edge regarding what's to come for the future of Waterparks. Following a few strange teasers that resulted in a plethora of conspiracy theories, fans may have finally gotten something solid to sink their teeth into.
While the song on Knight's Instagram Live was not technically confirmed as a part of the band's forthcoming album, the frontman said a few words in the video that has lead fans to believe it's official.
Near the end of the stream, Knight says, "This is going to be so hard live." Additionally, he saves the final bits of the song for a later date, saying "I want to save the next part. I don't want you to hear it yet."
As if Knight's dialogue in the video wasn't enough to send fans' heads spinning, he also made a comical tweet about his recent Instagram Live. Furthermore, the frontman retweeted many fans' tweets regarding the song. 
"
NOW THAT I RETWEETED THE HYPE YOU HAVE TO BE CURIOUS AND LISTEN, WELCOME TO MARKETING 101 I AM UR UGLY TEACHER MR FREEGAN PLEASE TELL ME U BROUGHT A PENCIL," the tweet reads.
You can listen to the snippet from Knight's Instagram Live that features the song below.
What do you think of this potential new Waterparks song? Sound off in the comments below.
[envira-gallery id="199143"]