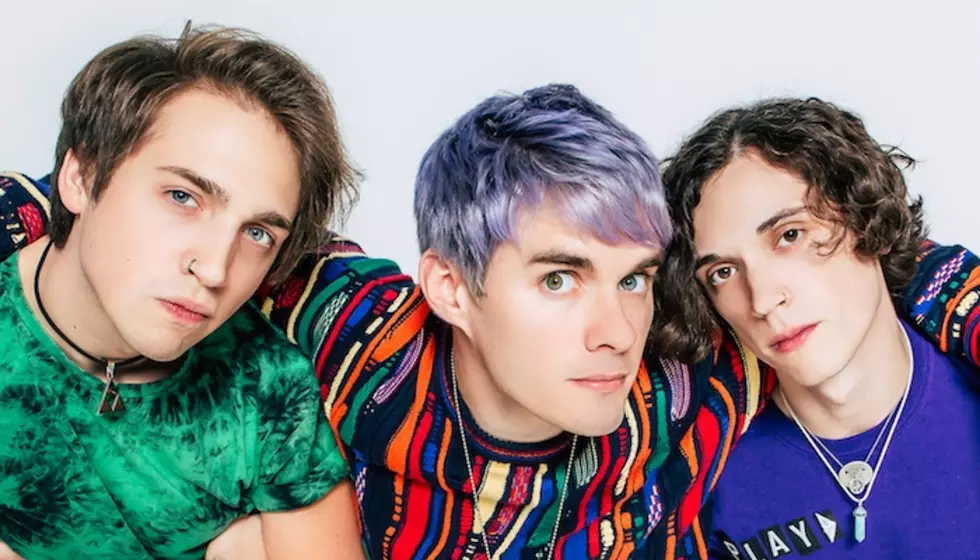 Waterparks enter "Turbulent" era with new song and look—UPDATED
[Photo by: Jawn Rocha]
UPDATE: MAY 23, 2019, 12:05 P.M. EST
ORIGINAL STORY: MAY 23, 2019, 11:15 A.M. EST
After what has felt like an eternity of cryptic teasers and caps-locked tweets, Waterparks have finally released their highly anticipated track "Turbulent"—and it was well worth the wait.
Check out the kickoff for the next era of Parx below!
The backpack sparked theories of a "green era" for Parx, and judging by a recent post to the band's Instagram story, those theories may not be too far off.
[Photo via Waterparks/Instagram][/caption] 
switched over their socials
Check out the incredible new Waterparks track below!
You can watch the visualizer below!
Recently, fans speculated that the new song would be unveiled during the band's performance at Slam Dunk Festival this weekend.
Waterparks dropped a tweet that looked more like one of those math equations that fans deciphered as a hint to the new track.
"17 [R] 5 / S7PM F 2+" the tweet reads, followed by the tangerine emoji and the link to Slam Dunk Music Festival.
The band also included a very short video that fans immediately recognized as the alleged song "Turbulent."
Obviously, we've been blessed with the track before the band's Slam Dunk performance, so does that mean we'll get the live debut this weekend?
We really hope so!
What do you think of the new Waterparks track? Sound off in the comments below!
[envira-gallery id="195048"]