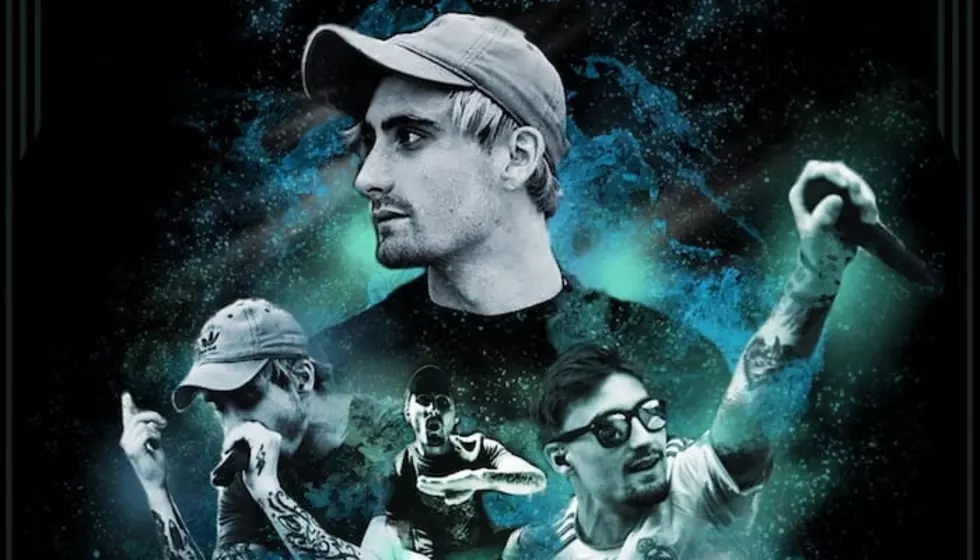 Guests announced for We Came As Romans' Kyle Pavone tribute show – Updated
[Photo via Kyle Pavone Foundation]
UPDATE: Saturday, Oct. 20 at 12:15 p.m. EST
Set It Off frontman Cody Carson took to Twitter Friday evening to announce that he would be joining the list of guests performing at WCAR's Kyle Pavone Promise Me Tribute concert.
"I am very honored to announce that I will be joining We Came As Romans onstage for a song to honor the life of Kyle Pavone along with many more very talented artists that will be onstage that night."
You can watch Cody's announcement video below:
UPDATE: Saturday, Oct. 13 at 7:00 p.m. EST
It appears that Issues frontman Tyler Carter will not be able to make the Promise Me Tribute concert. In an emotional video, Carter says that due to his inability to leave the studio, he will be unable to attend the tribute. The frontman is currently working on new music for Issues.
Carter has apologized in a video made to address the late Kyle Pavone, the rest of We Came As Romans and fans. Carter had originally planned to play "To Plant A Seed" in Pavone's memory.
ORIGINAL POST: Thursday, Oct. 11 at 2:00 p.m. EST
Earlier this week, We Came As Romans announced a tribute show for late singer Kyle Pavone. The Promise Me Tribute will be held Oct. 28 at the Fillmore in their hometown of Detroit and will include a performance by WCAR.
According to Billboard, WCAR announced the show while playing at the same venue Sunday night. Frontman Dave Stephens revealed special guests would be announced later, and "it's just gonna be a big party celebrating all the awesome things Kyle did in his life."
Today, the band are announcing the special guests who will be joining WCAR in continuing to honor Pavone's memory.
Guests include Issues' Tyler Carter, August Burns Red's Jake Luhrs, Memphis May Fire's Matty Mullins, I Prevail's Eric Vanlerberghe, Born Of Osiris, For Today and Nick Sampson.

The guests are musicians and singers who Pavone and WCAR have each toured with throughout their careers. They will perform both with the band as well as individually.

Some of Pavone's favorite electronic artists and DJs will also be at the show with over-the-top production, but details are still to be announced.
The Promise Me Tribute will serve as a fundraiser for the Kyle Pavone Foundation. Pavone passed away from an accidental drug overdose Aug. 25 at the age of 28, and the foundation was launched a couple days later.

According to the foundation's website, it was created "out of love for Kyle by his caring family as a means for friends, colleagues and fans to remember Kyle."

The website also included a mission statement, which reads as follows:
"The Kyle Pavone Foundation is a promise to serve and advocate for the musician community in their time of greatest need, providing hope and a means to carry on."
For those who would like to donate to the Kyle Pavone Foundation, you can do so by donating a specified amount on the site, texting "Support KYLE" to 20222 or you can send checks or money orders to the following:
The Kyle Pavone Foundation/BCCF
32 West Michigan Ave. Suite 1
Battle Creek Michigan 49017

WCAR previously referenced "Promise Me" when Pavone's passing was first announced. The statement ended with the lyrics "Will I be remembered or will I be lost in loving eyes?" which is from the track taken from their latest album Cold Like War. You can view the statement below.
"Today music lost another great with the passing of Kyle Pavone of We Came As Romans
," reads a statement from the band on Aug. 25. "
Kyle's tragic loss came too early in his life and those of his bandmates. All are devastated by his passing. We will miss his smiles, sincerity, his concern for others and his impressive musical talent.
WCAR
announced last month
they were continuing on with the Bullet For My Valentine tour without Pavone and without a replacement.
Stephens detailed that the band have been grieving over the loss Pavone, but they decided it was best to continue on with the tour.
"Through all of that, we decided that the best course of action for the band is to do the Bullet For My Valentine tour," he says. "We feel like this honors Kyle, and we can talk about his foundation, the Kyle Pavone Foundation, and carry on doing what he would have wanted us to do and us be together onstage, playing music together, with our fans."
Tickets for the Promise Me Tribute Oct. 28 at the Fillmore are
on sale now
. You can see the show's poster and WCAR's full list of tour dates below.
Dates:
10/12 – Los Angeles, CA @ The Wiltern*
10/13 – Tucson, AZ @ The Rock
10/15 – San Diego, CA @ The Irenic
10/16 – Las Vegas, NV @ House of Blues*
10/17 – Scottsdale, AZ @ Pub Rock
10/18 – Albuquerque, NM @ The Jam Spot
10/20 – Lawrence, KS @ The Bottleneck
10/21 – Indianapolis, IN @ Hoosier Dome
10/28 – Detroit, MI @ Fillmore (Promise Me Tribute)
*with Bullet For My Valentine