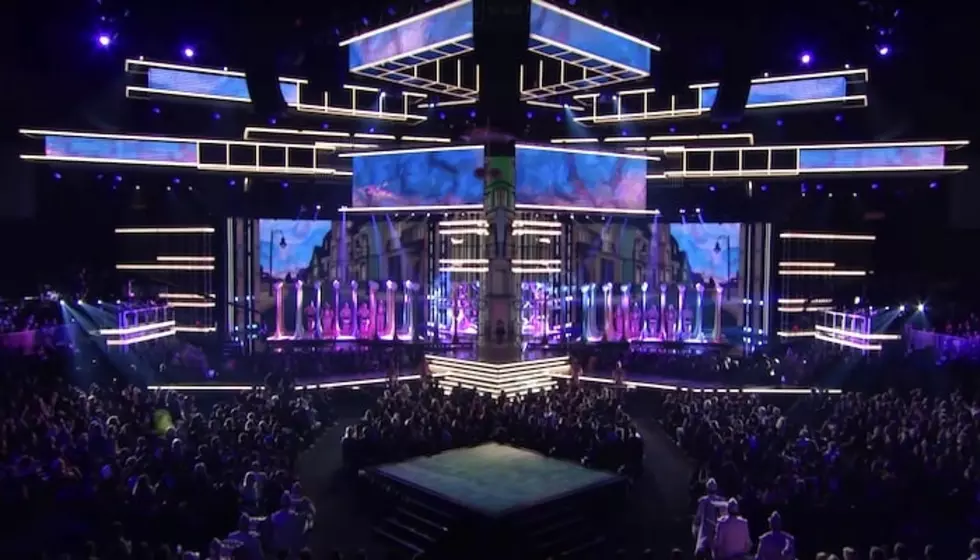 We finally know when the 2021 Billboard Music Awards are happening
[Photo via YouTube]
Despite the uncertainty surrounding the coronavirus pandemic, the 2021 Billboard Music Awards are set to go ahead as planned.
This week, NBC finally unveiled when the music awards will be taking place.
Due to the COVID-19 crisis, networks have had to find new ways to make award shows happen. Last year, we saw awards ceremonies such as the BET Awards and the Emmys go completely virtual. Meanwhile, MTV's Video Music Awards did numerous pre-taped performances and acceptance speeches ahead of the show's airdate.
Despite the new ways award shows have adapted during the pandemic, some have still faced various delays. Earlier this month, the 2021 Grammy Awards were pushed back from Jan. 31 to Mar. 14 as COVID-19 cases continue to surge in California. However, the rescheduled Grammys clashes with the Screen Actors Guild Awards for the second time. As a result, the 2021 SAG Awards have moved their ceremony to April.
Billboard
Deadline
Billboard
Last year's Billboard Music Awards was historic in a number of ways. Post Malone led with a staggering 16 nominations. He ended up walking away with nine trophies including the coveted Artist Of The Year award. Khalid was the night's second-biggest winner with five awards and Lil Nas X and Billy Ray Cyrus won four awards each for their collab "Old Town Road (Remix)."
Along with this, Panic! At The Disco managed to make history with their Billboard Music Awards nominations in the Rock categories. After winning Top Rock Song last year with "High Hopes," they took home the award for a second time with "Hey Look Ma, I Made It." This feat makes Panic! At The Disco the first act to win Top Rock Song twice since the BBMAs relaunched.
For Top Rock Song, P!ATD beat out Imagine Dragons and twenty one pilots who were nominated for both "The Hype" and "Chlorine." Machine Gun Kelly, YUNGBLUD and Travis Barker's collab "I Think I'm OKAY" was also nominated lasr year.
A few of the 2020 BBMAs performances are available to watch below.
Are you going to watch the 2021 Billboard Music Awards? Let us know in the comments below.