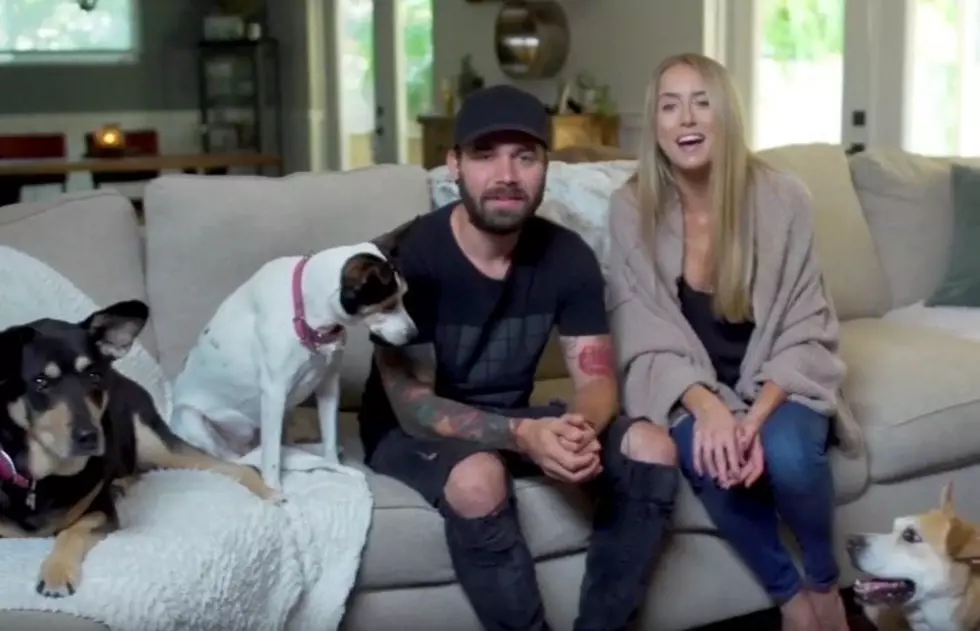 Look how awesome We The Kings' Charles Trippy's rescue dogs are
We The Kings' bassist Charles Trippy and his wife Allie Wesenberg-Trippy join the ranks of rockers supporting Peta2 in their Adopt, Don't Shop campaign. In the video, the Trippys are in their Bradenton, Florida, home cavorting with their three rescue dogs, Diesel, Marley and Zoe. "We look at them as our best friends and our buddies," says Wesenberg-Trippy. "It's important to us … to make sure that they enjoy life."
READ MORE: Watch Brendon Urie do an illuminating interview surrounded by puppies
The Trippys are well-known for their vlogging on their YouTube channel CTFxC, and they made this video to assist Peta2 in spreading the word about adopting animals through shelters and rescue groups and not buying them from breeders and pet stores. "We really wanted to adopt a dog because there are so many animals out there," he says, noting that "[t]hey all have their own personalities."
According to Peta2, more than six million dogs and cats end up in animal shelters with half of them having to be euthanized because they could not be placed in homes. Fortunately, the Trippy's were able to adopt three proud pooches that are bona fide love sponges. Check out the video and visit Peta2 to learn how you can practice compassion to animals in your daily life.