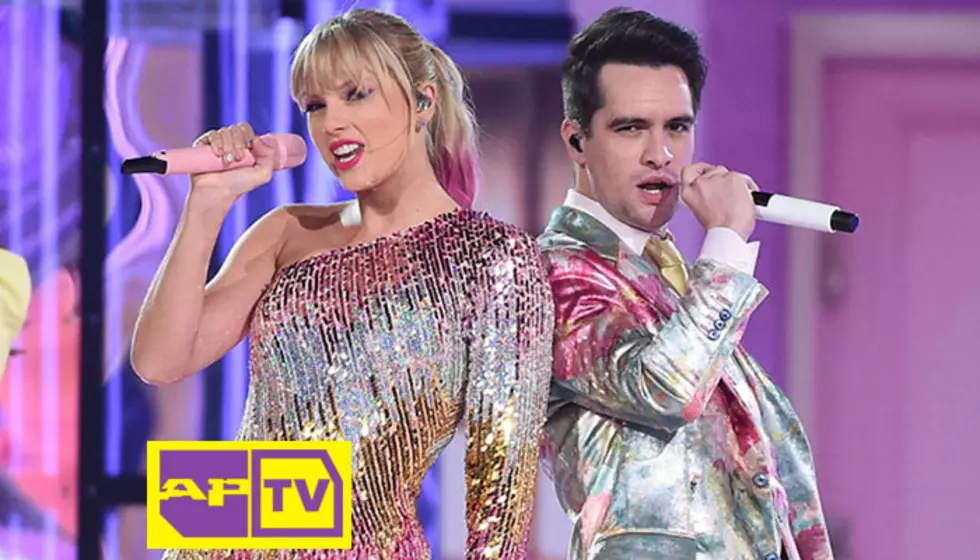 10 shocking genre-crossing collabs that are better than you thought
With Altpress having nearly 35 years in the rock 'n' roll circus, we will gladly adhere to one evident truth. "Anything can happen." Remember that iconic punk band who vowed for decades they'd never reunite? How about those superstars who vowed they'd never play Warped Tour? Who ever thought these people would ever be in the same room together? Anything will happen. Especially when it comes to genre-crossing collabs.
The way people music has changed significantly. There's no such thing as a "guilty pleasure." Nobody is going to throw shade on you if you have BTS, Slayer and one of your parents' favorite bands rocking on your device. So why should we be shocked when we hear some genre-crossing collabs going down? Our new APTV video celebrates good songs being good songs and not the approval of arresting officers in the scene police.
Our list of genre-crossing collabs jumps all over the place. There are pop goddesses slumming with ne'er-do-wells. Millionaires from different genres slapping each others' backs. Summit meetings between EDM royalty and Warped Tour legends. Metalcore dudes getting their pop on. Classic rockers cavorting with artists a third of their age. What do all these clubhouses have in common? Quite simply, great songs.
Our video of genre-crossing collabs makes for a pretty sweet playlist. But more importantly, it does notate a sea change in attitudes toward music. The generational differences are no longer there, only the stuff coming out of the speakers. When artists define themselves as "no genre," it's a statement of intent than it is pretentiousness. These hybrid moments shine when talented people come together. We're glad to be able to hear the fruit of their creativity. With these collabs as a benchmark, we can only expect even more daring and awesome team-ups to come.