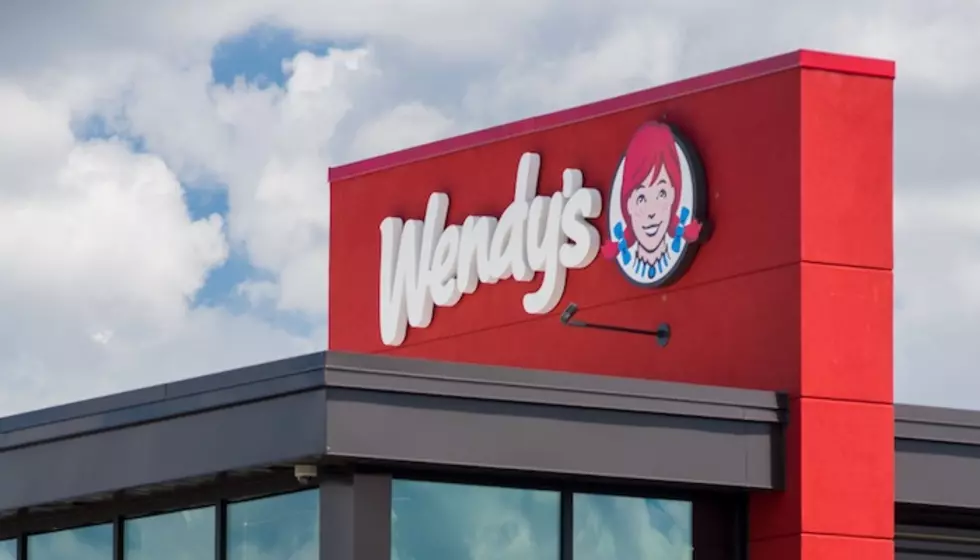 10 times Wendy's was a bigger scene kid than you
[Photo via The Wendy's Company]
Wendy's is the home of the Frosty, the 4 for $4 and fresh-never-frozen beef. But the fast-food chain is now also recognized for its unique Twitter presence.
In fact, the brand is known to be incredibly savage on its page, directly tweeting at competitors such as McDonald's and Burger King and roasting its own fans. The restaurant even shares memes and made fun of themselves when the phrase "Ma'am, this is a Wendy's" went viral.
More recently, the chain has proved that it's punk AF based on tweets sharing extensive knowledge of scene bands, both new and old. Wendy's is also quick to share its love of streaming games, Game Of Thrones, cosplay and more nerdy and alternative activities and media. Here are 10 times Wendy's has truly felt like a scene kid, eyeliner and all.
When Wendy's roasted the shit out of bands and labels
Jan. 4 marks "National Roast Day," a day the company created to let its social media persona run rampant and possibly start beef with followers. The account roasted several bands and labels, including Knocked Loose, Miss May I, Hopeless Records and more. The roast of State Champs definitely left us howling at the level of savage in this tweet.
When the restaurant tweeted Good Charlotte lyrics at Joel Madden
In typical scene kid fashion, Wendy's quoted "The Anthem" at Good Charlotte's Joel Madden when he responded to one of its tweets. Perhaps Madden was impressed when his favorite news source proved to like him, too.
When Wendy's approved of a "Welcome To The Black Parade" costume
This chain definitely knows the angst and anticipation associated with hearing the G note. Also, props to this Twitter user for making a costume that belongs in My Chemical Romance's music video.
And when the food-food chain proved its MCR lyric knowledge
Yes, you read that correctly. Wendy's quoted "I'm Not Okay (I Promise)" by My Chemical Romance, and we are certainly OK with this reference.
When Wendy's shared its favorite pop-punk acts
In October, Wendy's Twitter account went off about the best acts in punk right now. It turns out Wendy's is a fan of Machine Gun Kelly, Meet Me @ The Altar, Knuckle Puck and more. The restaurant even shared its love for the Brobecks, the Maine, All Time Low, Free Throw and others. Check out the full emo rant here.
Wendy's coming out of its cage
Wendy's promoted the Killers' Pandora livestream concert in September and gave out merch to a few lucky firstcomers to the stream. As it turns out, the band love Wendy back in all of her emo glory.
The chain shared its own Spotify Wrapped
According to its Spotify page in 2018, Wendy's loves rock, punk and pop and are huge Run The Jewels fans. Honestly, this is what we refer to as "having taste." The artist "at Wendy's" is actually a product of the restaurant itself, where a rapper performed songs such as "Twitter Fingers" and "Rest In Grease" on their debut EP, We Beefin?, on behalf of the fast-food chain.
Wendy's hits the skatepark like Tony Hawk
The social media director behind this account definitely has a skateboard, or two or three, and pulled off serious moves. Wendy's was plugged into the X Games in 2019 and shared the lingo "pop an Ollie" for all the fellow boarders out there. Plus, Wendy's also has a Twitch channel where it previously streamed Tony Hawk's Pro Skater game. How about those nosegrinds?
Wendy's even replied to us!
Wendy's allowed two bands to perform at its Knoxville, Tennessee, location, and they weren't even mad at metalcore outfit Capital Vices and pop-punk act Makena. The two bands heard it was the manager's birthday and gave her the gift of music. The fast-food Twitter account shared, "Starting our own school of rock" in response to our coverage. Alternative Press does love a good spicy nugget with our punk shows.
The restaurant appeared in a Marvel cartoon
Many emo kids who love superhero movies and comics would straight up pass out if they got a tweet directly from the Marvel Entertainment account. However, if you're a DC fan, that tweet could be the beginning of your villain origin story.
Do you think you can beat Wendy's Twitter account in your knowledge of scene culture? Sound off in the comments below!