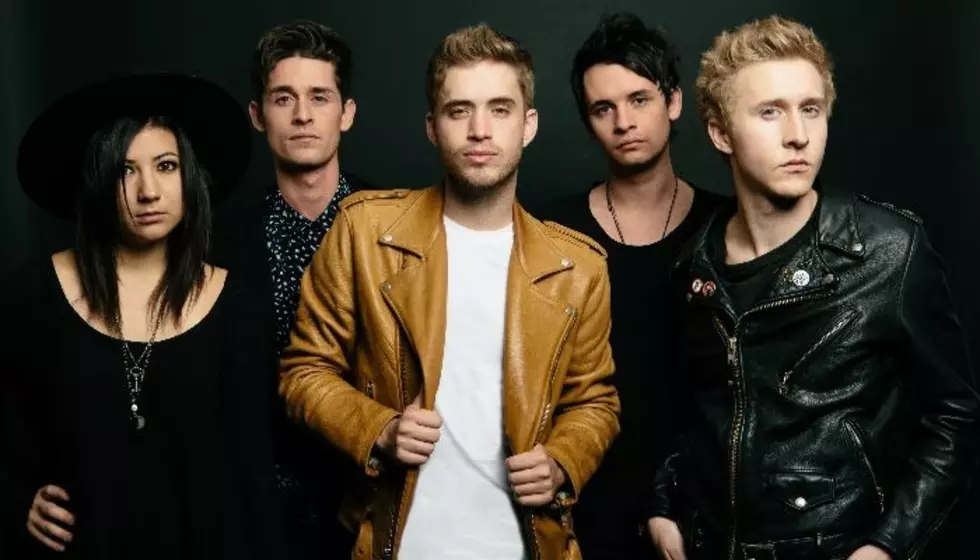 The Summer Set: 10 years later, where are they now?
[Photo by: Jesse DeFlorio]
Very few bands affected the neon pop-punk scene the way the Summer Set did. On Oct. 13, 2009, the band released their debut studio album, Love Like This, and created a stepping stone that would lead to three additional full-length records: 2011's Everything's Fine, 2013's Legendary and 2016's Stories For Monday.
In October 2017, the Summer Set announced that they would be going on an indefinite hiatus. Since then, frontman Brian Dales, drummer Jess Bowen, guitarists John Gomez and Josh Montgomery and bassist Stephen Gomez have continued to thrive in the music scene. Check out what our favorite neon pop-punk musicians have been up to 10 years after the release of their debut record. 
Brian Dales
In early 2017, Dales revealed that he had been working on a separate solo project titled under his last name, DALES, since 2014. In the spring of the same year, he released his first single, "Young For The Summer," which you can listen to here. 
Since then, Dales has made multiple appearances as a guest DJ at Emo Nite LA and has performed in a couple of musicals, such as I Know What You Did Last Summer: The Unauthorized Musical and A Walk To Remember. 
He's also brought to life The Dales Hotel, a monthly "friends and family cover band" with special guests and incredible performances. So far, The Dales Hotel has seen Jack Barakat, Jess Bowen, Andrew Goldstein, Ashton Irwin and more. It's a great way to check out some iconic covers from some of your favorite artists. Check into The Dales Hotel's Halloween Party Oct. 31 in Los Angeles to see what spooky surprises await you.
Stephen Gomez
Bassist Stephen has done some pretty incredible work in the world of songwriting and production alongside his brother, John. He's also taken on the role of "Emo Dad" on Twitter, which we are 100% here for. 
Continuing his tag-team efforts with his brother and Nekokat's Cameron Walker-Wright, the trio have formed a new project titled Twin XL. On top of tackling the touring scene with bands such as iDKHOW, Jukebox The Ghost, Fitz And The Tantrums and more, Twin XL also released their debut EP, How To Talk To Strangers, in March. You can check out their single "Friends" below and catch them supporting the Maine on the Mirror tour this fall.
John Gomez
As previously mentioned, John is keeping busy producing, songwriting and performing in Twin XL alongside Stephen and Walker-Wright. 
Despite a busy tour schedule this year, Twin XL have still managed to incorporate a few headlining shows into the mix. Their single "Good" surpassed 1 million streams earlier this summer, just a few months after the release of their debut EP.
Josh Montgomery
Guitarist Montgomery is also continuing to make his mark in the music scene following the band's hiatus. Currently tackling songwriting, Montgomery collaborated with former bandmates John and Stephen to write and produce Sophia Scott's track "Drink Too Much Wine" earlier this year.
You can check out the track below!
Jess Bowen
Other than being a kickass, empowering drummer, Bowen has been keeping busy lending her incredible skills to other bands and artists. In 2015, Bowen, Walker-Wright and the Ready Set's Jordan Witzigreuter formed the synthpop project Nekokat. They released three EPs and several singles.
In 2018, Bowen jumped on the final cross-country run of the Vans Warped Tour, drumming for scene favorites 3OH!3. Afterward, she filled in as the drummer for Alice Glass (ex-Crystal Castles).
Currently, Bowen has been trekking across the country and internationally on tour with alt-pop artist Tessa Violet.