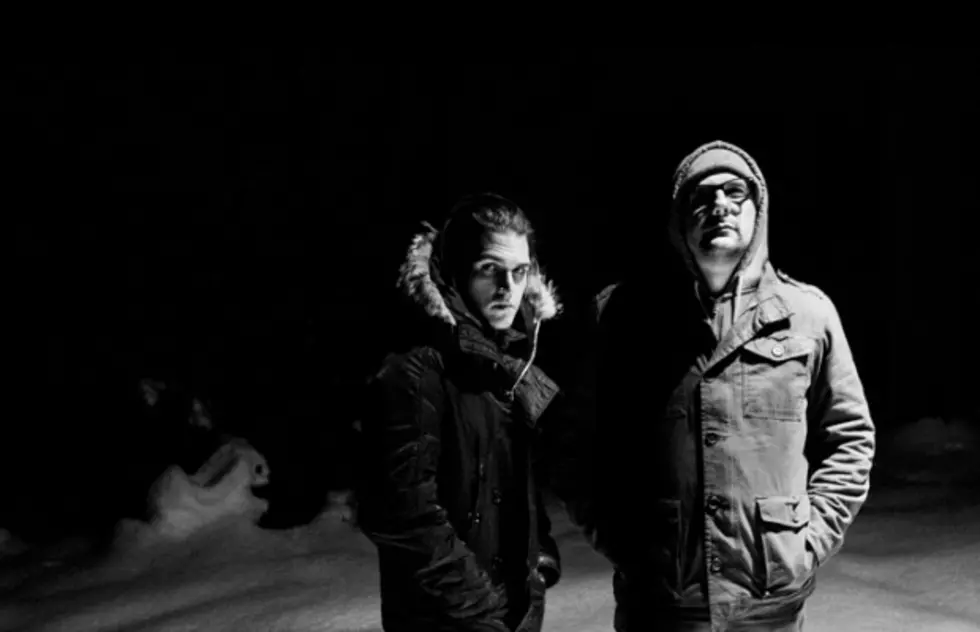 What Happens Next: 10 Musicians who reinvented their sound
There's a romantic notion about being a lifer in today's punk/hardcore/etc. scenes. And why not? The very thought of playing loud music on guitars really fast for your friends in dank basements—then deciding to make a go at stardom—is pretty feckin' cool. But thanks to the internet, elements of culture lose their luster quickly, whether it's the endless amount of bands trying to rewrite the same caffeinated pop-punk hook, a myriad of contenders trying to be the boss of the planet's mosh pits or the hordes of message-board commenters who "know" what bands should be doing with their music. While most would-be lifers certainly put the time and sweat equity into their art, many realize there's a bigger creative life in front of them that's far beyond what they were doing in their younger days (which isn't limited to middle-aged punkers going acoustic). Here are some artists who changed their creative mindsets to arrive at interesting outcomes.
1. MIKEY WAY

As bassist for My Chemical Romance, Way was part of a commercially and aesthetically successful band who galvanized an entire culture away from the scene they came up in, forcing rock critics to use the hyphenate "post-emo" to describe their career arc. Since MCR's dissolution, Way and musical foil Dave Debiak (New London Fire, Sleep Station) have immersed themselves into lush synthesizer-driven vistas that focus on rich melodic ideas that sound more reminiscent of 1984 than 2014. Neither a return to the synthetics of MCR's Danger Days nor an attempt to cash in on the current wave of nü-rave earnestness (cf. Foster The People, Passion Pit), Electric Century are looking to make future pop for 2024. Remember: Astronauts will never hurt you.
2. DARYL PALUMBO

The frontman for mighty post-hardcore juggernaut Glassjaw should get an honorary chameleon award for his various forays into everything from new-wave pop (Head Automatica) hip-hop (House Of Blow) and DJ culture (Sports). Palumbo has teamed up with guitarist Richard Penzone (ex-Men, Women And Children) to create Color Film, exploring highly propulsive post-punk/urgent funk realms. You should expect nothing less from a guy who can wax enthusiastically about everything from house music, the history of the British label Stiff Records, powerviolence hardcore and the career of the late Frank Zappa.
3. WES EISOLD

To the mosh faithful, Eisold will always be revered as the strident frontman of the devastating hardcore outfit American Nightmare, able to shear his throat lining and bring the fear with a personality that's both captivating and blood curdling. But the singer is well established in electronic-rock circles as the CEO of Cold Cave, the outfit who thrive with a remarkably fluid lineup that's morphed into everything from just a drummer, a synthesizer operator and Ableton software to a full band (starring members of the Blood Brothers, AFI, LCD Soundsystem and Samhain) to a number of other permutations.
4. KENNETH VASOLI

Kenny Vasoli came to the forefront as vocalist for beloved pop-punks the Starting Line, who released three albums and gave the planet at least one fizzing pop anthem ("Best Of Me"). But when the Line-men called it a day in 2008, Vasoli started answering to "Kenneth" and began following an experimental post-rock direction with Person L that explores decidedly non-pop aesthetics (repetitive figures, longer songs, tribal beats et al) with impressive results. Vasoli also fronts Vacationer, the loop-leaning band whose pop sensibility is pretty fluid, but never at the expense of hooks.