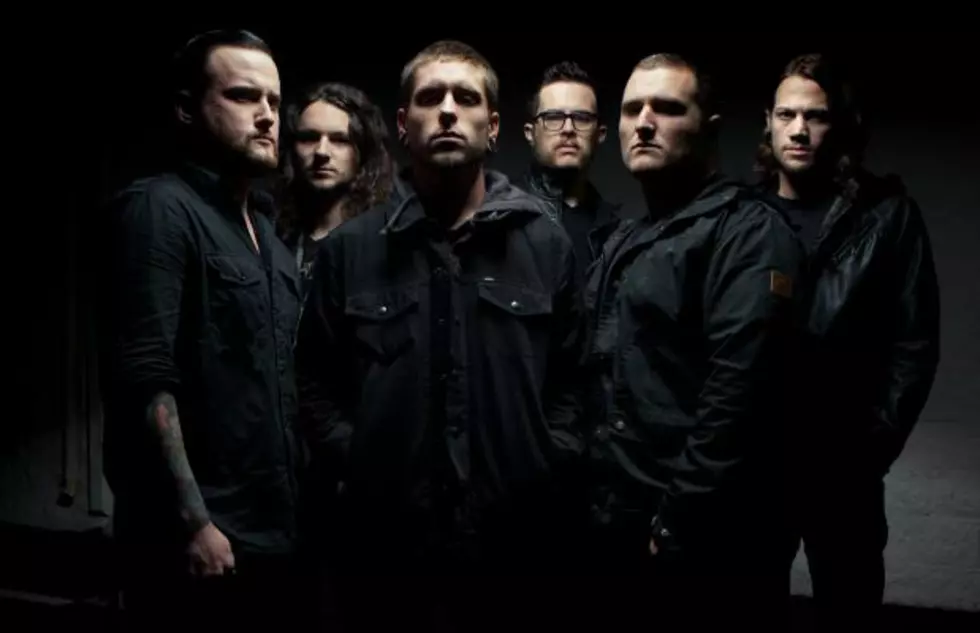 Whitechapel post third 'Our Endless War' studio update
Whitechapel have posted new footage from the recording process of their upcoming full-length album, Our Endless War. The album will be released on April 29 via Metal Blade Records. (Pre-orders are on sale now.) Check out the studio video below, and let us know what you think.
So far, Whitechapel have released three tracks off the new album—"The Saw Is The Law," "Mono" and "Our Endless War." You can listen to them all on AltPress.
Tour w/ Carnifex, Within The Ruins and Cruelhand:

4/16: Columbus, OH @ The Basement

4/17: Buffalo, NY @ Waiting Room

4/18: Worcester, MA @ Palladium – New England Metal and Hardcore Fest*

4/19: Lancaster, PA @ Chameleon Club

4/20: Poughkeepsie, NY @ The Chance

4/22: Greensboro, NC @ Greene Street Club

4/23: Columbia, SC @ New Brooklyn Tavern

4/24: Jacksonville, FL @ Roc Bar

4/25: Tampa, FL @ The Orpheum

4/27: Birmingham, AL @ Zydeco

*Festival Date
Tour w/ DevilDriver, Revocation, Carnifex, Rivers Of Nihil and Fit For An Autopsy:
5/17: Denver, CO @ Summit Music Hall

5/18: Albuquerque, NM @ Sunshine Theater

5/19: Tempe, AZ @ Marquis Theater

5/20: West Hollywood, CA @ House of Blues

5/21: San Diego, CA @ House of Blues

5/22: San Francisco, CA @ DNA Lounge

5/23: Sacramento, CA @ Ace of Spades

5/24: Portland, OR @ Hawthorne Theater

5/25: Boise, ID @ Knitting Factory

5/26: Spokane, WA @ Knitting Factory

5/27: Seattle, WA @ El Corazon

5/29: Calgary, AB @ Marquee Beer & Market Stage

5/30: Edmonton, AB @ Union Hall

5/31: Regina, SK @ Riddell Centre

6/1: Fargo, ND @ The Venue

6/2: Minneapolis, MN @ Mill City Nights

6/3: Milwaukee, WI @ The Rave

6/4: Joliet, IL @ Mojoes

6/5: Kokomo, IN @ CenterStage Bar and Grill

6/8: Cincinnati, OH @ Bogarts

6/10: Toronto, ON @ The Opera House

6/11: Pittsburgh, PA @ Altar Bar

6/12: New York, NY @ Stage 48

6/13: Philadelphia, PA @ Theater of the Living Arts

6/14: Baltimore, MD @ Baltimore Sound Stage

6/15: Charlotte, NC @ Tremont Music Hall

6/16: Atlanta, GA @ The Masquerade

6/17: Orlando, FL @ Firestone Live

6/18: Ft. Lauderdale, FL @ Revolution

6/20: Houston, TX @ Scout Bar

6/21: Corpus Christi, TX @ House of Rock

6/22: Dallas, TX @ Gas Monkey Bar 'N Grill (Outside)

6/23: Austin, TX @ Mohwak