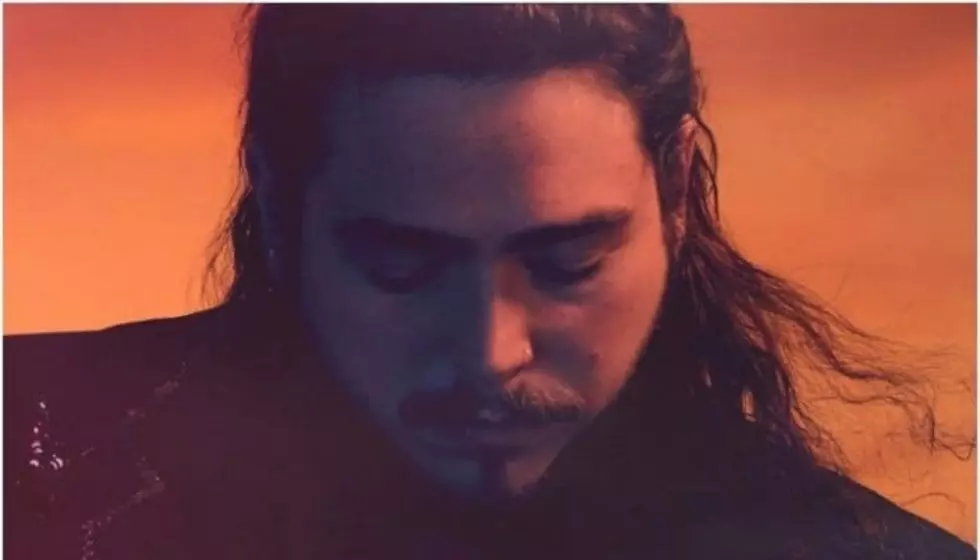 College professors dissect why Post Malone is so catchy
If you've ever found yourself singing along to Post Malone and wondering exactly why his tunes are so catchy, then wonder no more.

VICE sat down with Berkeley College of Music songwriting professors Kareem Clarke and Brian "Raydar" Ellis to discuss the variety of reasons Posty has become such a huge success in the pop world and beyond.


Post's debut record Stoney hung on to top 10 status longer than Michael Jackson's Thriller. His second LP Beerbongs & Bentleys was the first album to go double platinum this year. It's clear Post has fans, but what is it about him that they like?

Using "Rockstar" as an example, Clarke explains a lot of it has to do with how repetitive the lyrics are.

"Post Malone's songwriting style is a bit repetitive," he explains. "We've got a lot of sixteenth note rhythms that'll maybe repeat for three times and then go into a nice ending phrase.
"Even if it's the first time you're hearing the song, you can anticipate the fact that there is going to be that down, on-the-one phrase. It makes it easier for the normal listener to latch on to that and remember it and know what's about to come next."
Clarke's theory is supported by a UFC study. In it, they looked at thousands of tracks and found repetitive songs are more likely to become a chart-topping hit.

Post also makes sure he pulls in the listener fast by kicking off with a hook, most prevalent in "Better Now." The track isn't the only one that starts this way, as VICE suggests more than half of his catalogue from "White Iverson" to "Psycho" does the same.

Clarke explains that streaming services count one stream as when a listener plays more than 30 seconds of a song. By putting the hook in the beginning, it's more likely that someone will stream for at least those 30 seconds.

In addition to how he structures his songs with a hook-heavy intro and repetitiveness throughout, Post also appeals to listeners due to an average singing voice.

"People find that Post's music is easy to sing along to because he doesn't really stray far from the root of the song," Ellis says. "The notes that he sings are what we call diatonic, which means they're in the scale degree of what he's singing."

Ellis uses Beyonce's "Love On Top" as an example of modulation where she goes from one key to another and eventually his notes out of range for the average listener. He explains that Post is more like Rihanna as both tend to work with a limited range that compliment both their voice and the average listener.

VICE also points to Post's appearance as increasing his likability and the fact he breaks genre barriers. While many might see him as a rapper, Post's Beerbongs & Bentleys will actually be submitted in the pop categories of the next Grammy's.

VICE points out eight rappers have snagged No. 1 spots on the pop radio charts. These include Machine Gun Kelly, Eminem, G-Eazy, Macklemore, Drake, Iggy Azalea, Cardi B, and NF. Meanwhile, Post appears on pop, hip-hop and alternative radio stations.

With genre-expanding music and lyrics that are easy to remember, Post is the picture of a formula for being catchy. Check out the full breakdown of why Post is so catchy below.