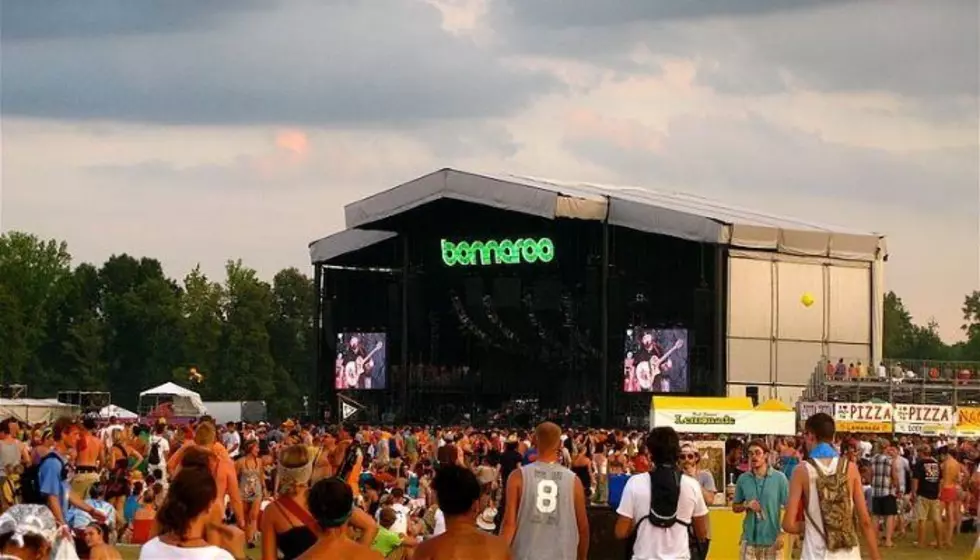 Here's why getting festival tickets may be harder than ever in the future
[Photo via Wikimedia Commons]
As the coronavirus pandemic continues, many places worldwide are beginning to phase out of lockdown. Last week, Disney proposed plans to open its Florida parks later this month. As well, the music industry is already talking about when live events may return. Now, the World Health Organization is sharing the precautions that need to happen as events with mass gatherings resume.
In a new document, the World Health Organization recommends the steps and restrictions that need to be taken to safely put on large events. If the organization's predictions are correct, large music festivals and events could look a lot different. As well, it may become harder than ever to get your hands on festival tickets.
Over the past few months, various reports predict large-scale events won't resume until next year. Live Nation's CEO said in a recent statement that we shouldn't expect large live performances to happen until the latter part of 2021.
However, as places begin phasing out of quarantine, some are wondering how mass gatherings should be approached. Now, the World Health Organization (WHO) is sharing what needs to be done to ensure the safety of everyone at large events.
The Key planning recommendations for Mass Gatherings in the context of the current COVID-19 outbreak document was published on May 29. Within the guidelines, the WHO provides a series of rules governments, health authorities and organizations should follow regarding mass gatherings.
The WHO does state, however, that all of its findings are based on the current state of COVID-19. These guidelines could be altered if the pandemic were to drastically change.
The WHO says that the return of mass gatherings is important for many individuals. Religious events, sporting events and other forms of entertainment events are important for the mental, physical and emotional well-being of many.
"Mass gatherings are not merely recreational events," the document says. "They have important implications on the psychological well-being of a large number of individuals [religious events], can play an important role in promoting healthy behaviors [sporting events]. [They also] provide employment for a great number of people, and could leave a legacy of improved assets or capacities developed as a result of hosting a mass gathering event."
When these events resume, the WHO recommends a number of modifications to ensure the health and safety of individuals. As addressed in various other reports, arrival and departure times of attendees should be staggered to help with social distancing measures. The WHO also recommends that attendees practice safe social distancing and hygiene practices while attending mass gatherings. This includes frequent hand washing and sanitization.
Most importantly, events with mass gatherings should also reduce their capacities. This is to ensure that efficient social distancing measures are taking place. As capacities are reduced, fewer tickets will be available to purchase for future festivals. This could make it harder than ever to get your hands on festival tickets. So for those hoping to go to highly-sought-after festivals such as Glastonbury, Coachella, Bonnaroo and Outside Lands, it may be harder to do so starting next year.
Various festivals worldwide have already been postponed to 2021 including Bunbury, Reading and Leeds, SXSW and more. Due to this, many festivals are allowing current 2020 ticket holders to use their tickets for next year. This is another element that will make it even more difficult for some to attend future festivals.
Since the pandemic is not fully contained, it is up to officials to decide if these events should take place. Officials need to weigh the risks and impacts they could face as the pandemic continues. This could mean that some festivals that are rescheduled for 2021 may not even happen when they are anticipated to.
"Since mass gatherings have substantial political, cultural, social, and economic implications," the statement says. "Authorities should assess the importance and necessity of an event. [And] consider the option that it may take place, provided all associated public health risks are adequately addressed and mitigated."
The full document from the World Health Organization can be read here.
What do you think the future of large scale live events will look like? Let us know your thoughts in the comments below.
[envira-gallery id="186695"]