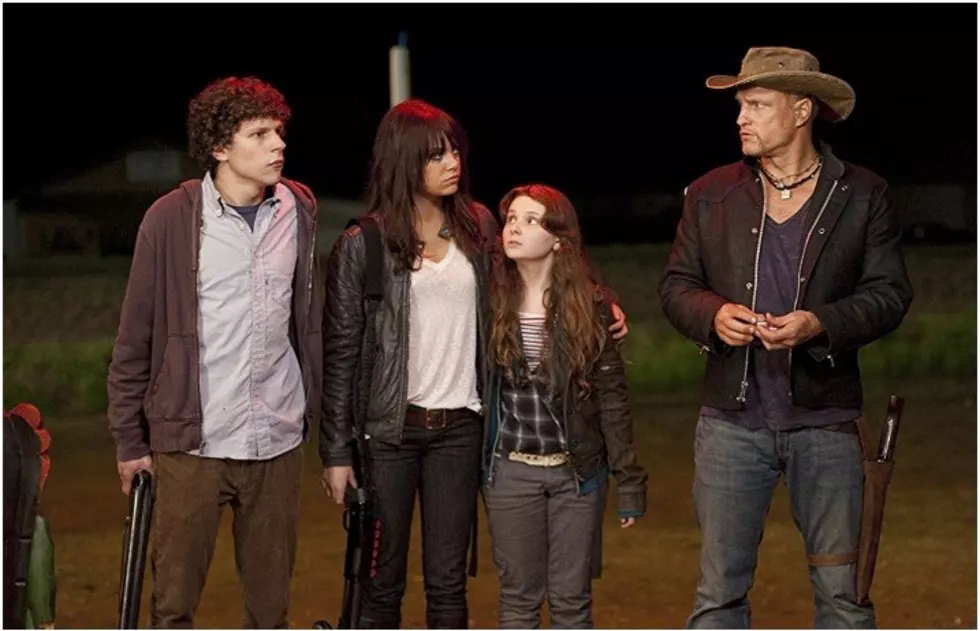 Writers address time jump for 'Zombieland 2′
[Photo by: Columbia Pictures]
Now that Zombieland writers Rhett Reese and Paul Wernick have teased an Oct. 19 release date for Zombieland 2, fans are starting to question when the new film will take place. Being that 2019 will be the 10th anniversary for the original movie, all of the original actors slated for return are also 10 years older.
Read more: 'Zombieland 2' slated for 2019 release, featuring original cast
The age difference wouldn't be as jarring if not for Abigail Breslin's Little Rock, who was just a young preteen in Zombieland. Due to the fact that her age difference would be tricky to explain, the filmmakers have confirmed a time jump will take place in the sequel.
"Abigail Breslin is 9 years older than she was in Z1, so it won't be happening directly after! Can't say beyond that!" they shared during a Reddit AMA.
The sequel will also star original cast members Woody Harrelson, Jesse Eisenberg and Emma Stone.
As previously reported, Wernick has been hyping the possibility of a sequel, telling Vulture: "We're going on the tenth anniversary of Zombieland. Zombieland came out October of 2009. We don't know what you get someone for their tenth anniversary, but it may be a Zombieland 2."
Are you excited for Zombieland 2? Let us know in the comments!
Watch more: Blood, guts and golden showers: Here are musicians favorite horror movies