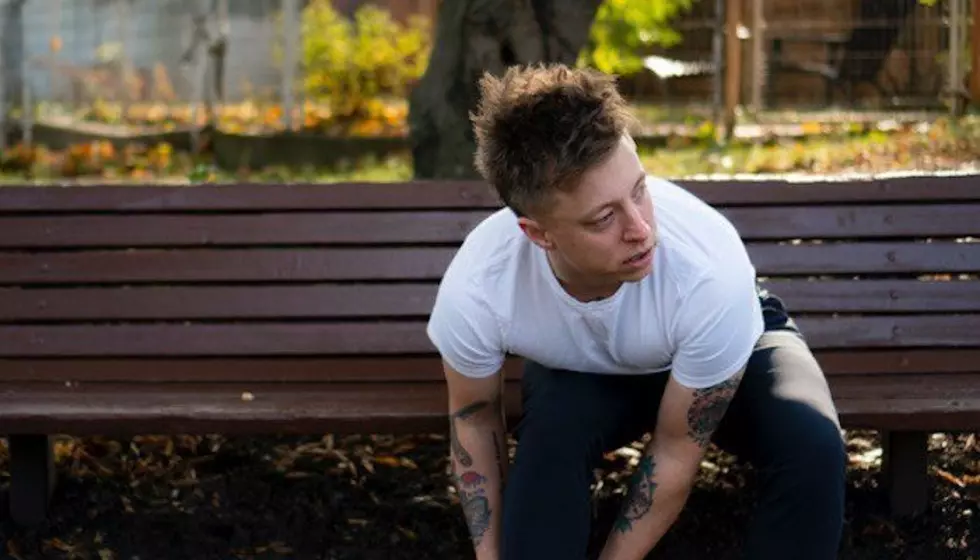 You, Me, And Everyone We Know feel "F.I.N.E." on new single
When AltPress catches up with Ben Liebsch, the captain of You, Me, And Everyone We Know, he's winding down after a long day managing the gym he owns. "[I've been] going through some ongoing health issues recently in the last weeks and trying to figure out what that is," he says. "Who knows: I work too much. It could just be stress."
Liebsch laughs at the end of that comment, and it feels like a self-deprecating victory yell. Then he gets matter-of-fact scary. "I had a bad brain injury last year again after I passed out and hit my head. I don't know if this is related to that, but I sort of bruised my brain a little bit at our last show. I'm learning that you only get so many concussions before you've got to stop headbanging so much."
He's talking about the scene of their Dec. 20 return gig at the Kaleidoscope, the recording studio where they made their comeback to an audience of 50 friends. Liebsch got a little too far into it and hurt himself again. 
"It was a good time," he says cheerfully. "My wife commented that I definitely went a little harder than I typically do. Then I had to cancel the second one because someone came to the gig with the flu, and it put me down pretty hard."
Liebsch says despite his work schedule and physical setbacks, he's feeling fine. But after you hear his band's new single, "F.I.N.E.," you might want to press him further on it. On the track, the titular acronym undercuts his sentiments. It might sound "fine" to you, but the singer is leaving bigger clues. 
"When we say 'fine' in conversations like, 'I'm fine,'" he begins, "there's usually more to that. It's often a way of guarding ourselves from having to be honest with ourselves and others with how we are doing. The first couple lines of that song are 'I am fermenting in negative energy/I am fervently inviting new enemies/And I am now facing impossibly narrow entry back into an atmosphere that nearly thrice killed me.' It's a nice, simple idea." It's also a great song that shows Liebsch's lyrical deftness in a delivery that would make Say Anything CEO Max Bemis smile wide.
"F.I.N.E." is also part of the bigger plan for You, Me, And Everyone We Know. The song (along with other future single releases) will be part of an album slated for release March 26, 2021. 
"It's a Friday, and it just happens to be my 10th anniversary of sobriety," he reveals. "So I was like, 'That's a good auspicious date. Let's shoot for that.' As far as things go, I think we're almost halfway there. I don't see why it isn't something we can't make happen. But the great thing is we can rework some of this stuff, mess around a little during the process rather than putting out 10 songs at one time. It's like [thinking in hindsight], 'Oh, we could've done that. It is the thing that we had a different opinion of three months later."
Nobody is in a band to be miserable, but it did take Liebsch a while to figure that out. Because of the stress it took on his mental health holding You, Me, And Everyone We Know together, he's continuing to rethink everything. He says the band are five tracks into the next album. But that could change if he plays them a month for now and wants to rethink them. (He expects a follow-up to "F.I.N.E." to be released in April.) The only thing you won't see the band doing is a lot of full-time touring, which Liebsch describes as "the only thing that's a problem for me at this point.
"The general idea has been figuring out how to do this sustainably and in a way that creates a little more freedom for us and me. We're working on one or two songs at a time and releasing them on a quarterly basis. We live in an attention economy: Release the song, make a big fuss about a show, record or finish another song, eventually making our way toward next year."
He pauses for a moment. "I think I'm onto something. I think this new system may be more beneficial for my brain than I realize."
Check out "F.I.N.E." below.