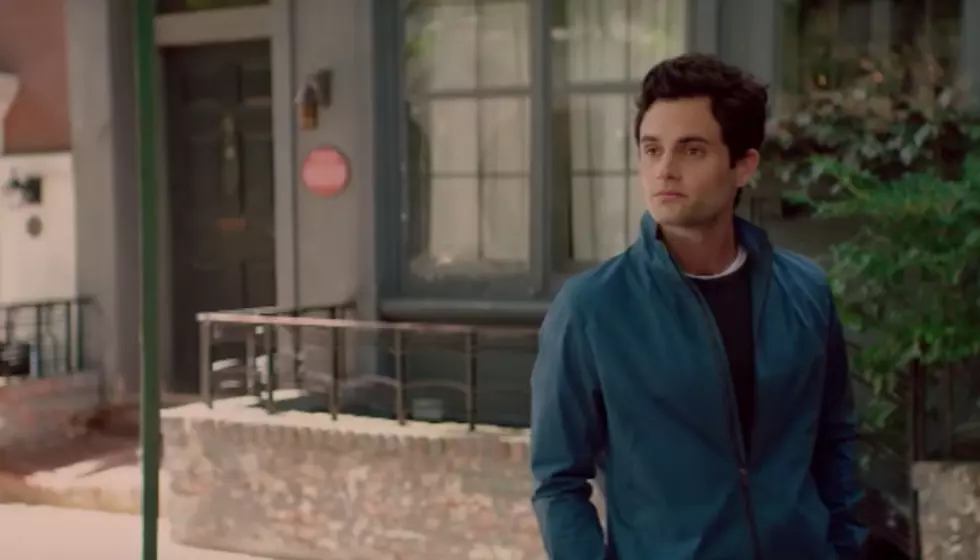 'You' star Penn Badgley reveals little known behind-the-scenes secret
[Photo via YouTube]
We learned on Feb. 10 that the third season of You is officially in the works thanks to showrunner Sera Gamble and her on-brand tease. But, now its star Penn Badgley has revealed another detail about Netflix's hit show based on the books by Caroline Kepnes.
On an episode of Desus & Mero, Badgley revealed a little known production secret that helps the show run a bit more smoothly.
You 
On to the next news, back in January, reports came out from Buzzfeed about a little behind the scenes trick. Badgley revealed that his stand-in reads all of Badgley's character Joe Goldberg's inner monologues during production. This allows the actors to accommodate for the long pauses in their scenes.
If you don't know what we're talking about, watch the video below. Netflix posted a video with scenes from You edited without Joe's voiceover. It's hilarious and awkward.
Badgley also revealed that his stand-in Danny Watters was also on-screen in season two episode eight of the hit show. He played the Groom.
Well, on Desus & Mero, Badgely announced the secret yet again. Watters reads the inner monologue out loud to give the actors proper pacing instead of uncomfortable silence. Badgely also talks about how busy Watters is.
"He doesn't have a break. Normally a stand in when we're shooting is able to do their thing. But he ahs to read my thoughts. So he's always, it's like when Danny has to pee, production stops," Badgely says. In response to the question asking if he reads his own thoughts, Badgley divulges more information.
"Everybody needs to know what's happening. So my stand-in reads the lines, just for pacing, for you know, just everything kinda has to happen of those things. So it's very different. It's very technical."
The trio then has a segment where they perform their own inner monologues and Badgely jokes if his beard could beat Desus' in a fight and whether or not either could even pronounce his name correctly.
During the interview, Badgley also briefly talks about his role in Gossip Girl and his recognizability now that You is such a massive success. He ends the clip with the quote "Let your heart burn with loving-kindness for all who may cross your path." Watch the full video below.
More on Netflix's You
Not much is known about the next You season 3 at this point, but Badgley spilled the news before it was ever confirmed. Days after season 2 premiered, the actor accidentally let it slip in an interview with Entertainment Tonight that the show is planned out to have a third season.
The actor was questioned about another character's inclusion in his character Joe Goldberg's world when he responded with the slip up. Badgley touched on some things that went down in the second season before saying "Dare I say, I think in the third season." After that, he paused and rolled his eyes as he caught what he said and exclaimed "Oh, god."
Caught up in his slip, he was asked a question about it and a possible return to the series. Unfortunately, he couldn't say anything further and gave a pretty blank response. "I'm not the person that can say anything official," he says.
exciting spinoff theories
set to return
How do you feel about this little known production secret about You? Sound off in the comments below!
[envira-gallery id="195048"]