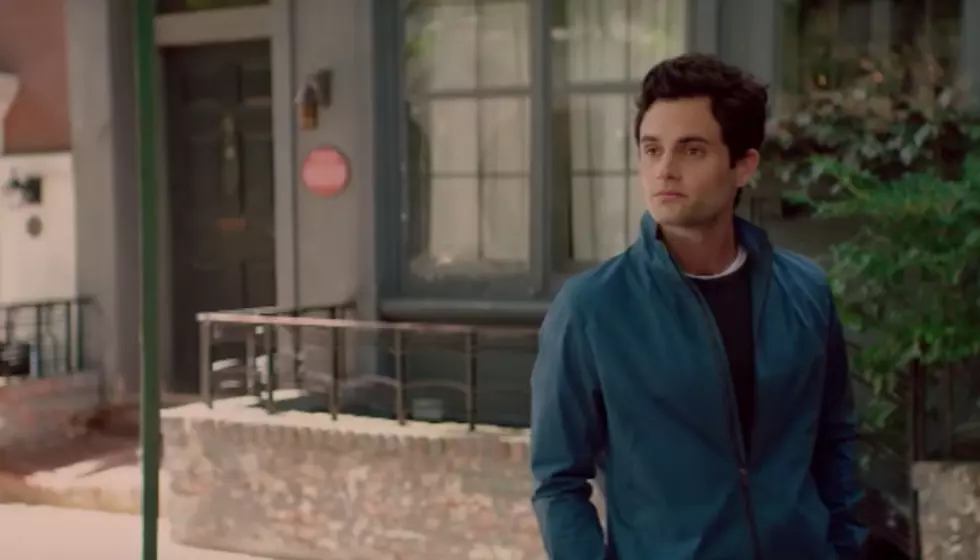 'You' season 2 unveils premiere date with menacing first look at new cast
[Photo via YouTube]
Netflix series You blew up when it premiered on the streaming service late last year and it looks like it's second season is arriving very soon.
The show, which follows a dude stalking a girl to gain her love, officially has a release date and if you've been eagerly awaiting more episodes, your wish may come true sooner than you think.
The series originally started on Lifetime but is now being fully handled by Netflix for the second season.
Season 2 is arriving December 26 with ten new episodes lined up for fans to watch.
Spoiler alert for those who haven't watched the show, details on the new season are below.
Lead actor Penn Badgely says the show will have more liberty to allow swearing now but not too much will change. "There are certain liberties we're now able to take, but it's very much the same show," says Badgley.
Badgley also says the death of Beck will have an impact on Joe as he struggles to realize she's actually dead.
"There's a revisitation of that with Joe in the second episode of the second season, where you get to see a bit more of the hard reality of what he did to her," Badgley told ET. "In his mind, she's not even dead. In his mind, everyone's still alive because the pain that he feels he suffered at their hand is very much still alive."
There will also be a new girl Joe is obsessing over in the series but she'll be a lot different from Beck.
Here's how ET describes the character Love Quinn who will be portrayed by Victoria Pedretti.
"An aspiring chef working as a produce manager in a high-end grocery store. Love is uninterested in the world of social media, branding, and self-promotion, focused instead on leading an interesting life. She is also tending to a deep grief, and when she meets Joe Goldberg, she senses a shared knowledge of profound, life-changing loss."
Returning characters showing up include Joe's ex-girlfriend Candace (Ambyr Childers), Paco (Luca Padovan), bookstore clerk Ethan (Zach Cherry), Paco's mother Claudia (Victoria Cartagena), Beck's best friends Lynn (Nicole King) and Annika (Kathryn Gallagher), Beck's classmate Blythe (Hari Nef), and Peach's family.
Check out Netflix's full description of the upcoming season below.
"When we last saw Joe (Penn Badgley), his heart was tragically broken and his past just caught up with him in the form of long-lost ex-girlfriend Candace (Ambyr Childers)—a woman now hell-bent on teaching him a lesson. Season 2 finds him on the run from Candace—leaving New York City for his own personal hell: Los Angeles. He's fresh out of an intense relationship that ended in murder. The last thing he expects is to meet an incredible new woman, but he's falling in love again—with a woman named Love (Victoria Pedretti). Is history repeating? Or will this time be the real thing? Joe's just crazy enough to risk finding out."
Are you excited about new episodes of You to hit Netflix? Let us know your thoughts in the comments below.
[envira-gallery id="218747"]