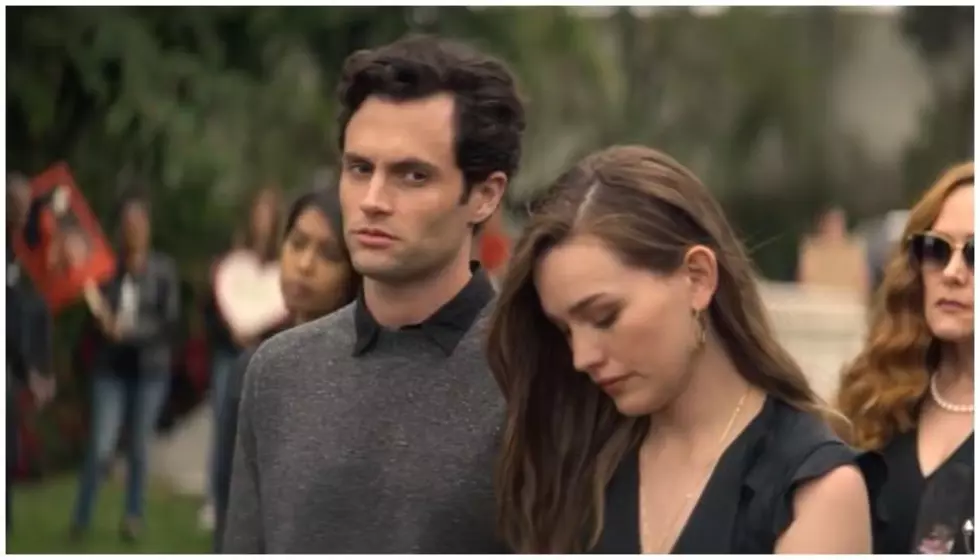 QUIZ: How much 'You' trivia do you actually know?
[Photo via Netflix/YouTube]
Just last month, Netflix released a new teaser giving us an update on when we can finally expect season 3 of You. 
Last year, a third season was confirmed, and the streaming service teased that it would be coming in 2020. However, due to coronavirus shutting down production, it was unclear when we'd ever get the new season. Until the end of July, when Netflix revealed a new poster with Joe Goldberg, stating that season 3 would be released next year.
While we anxiously await to see what happens next, we thought it'd be appropriate to test your knowledge of the first two seasons of the show so far. You can take our quiz to find out how much trivia you know about You below.
More on Netflix's You
Back in January, Netflix officially confirmed that You season 3 was on the way. While fans were stoked, they weren't totally surprised as star Penn Badgley accidentally let it slip in an interview a few weeks prior.
Badgley was asked about another character's inclusion in Joe Goldberg's world when he responded with the slip-up.
The actor touched on some things that went down in the second season before saying, "Dare I say, I think in the third season." After that, he paused and rolled his eyes as he caught what he said and exclaimed "Oh, god."
Caught up in his mistake, the interviewer questioned him about a possible next season. Unfortunately, he couldn't say anything further and gave a pretty blank response. "I'm not the person that can say anything official," he says.
The hilarious goof was followed by Netflix's first teaser for season 3 in mid-January. "See you soon, neighbor. YOU S3 is coming," the tweet reads. 
The following month, showrunner Sera Gamble confirmed production had officially started. 
Gamble took to her social media to share a welcome mat with Badgley's Joe Goldberg line, "Hello, you" emblazoned across it. The image is extra appropriate given the season 2 cliffhanger involving the protagonist's new next-door neighbor.
In July, Netflix teased another look at Goldberg with a haunting new poster. While it's unclear where production currently stands given worldwide delays amid the coronavirus pandemic, we do know You season 3 will be arriving at some point in 2021. 
How much You trivia did you remember? Sound off in the comments below!