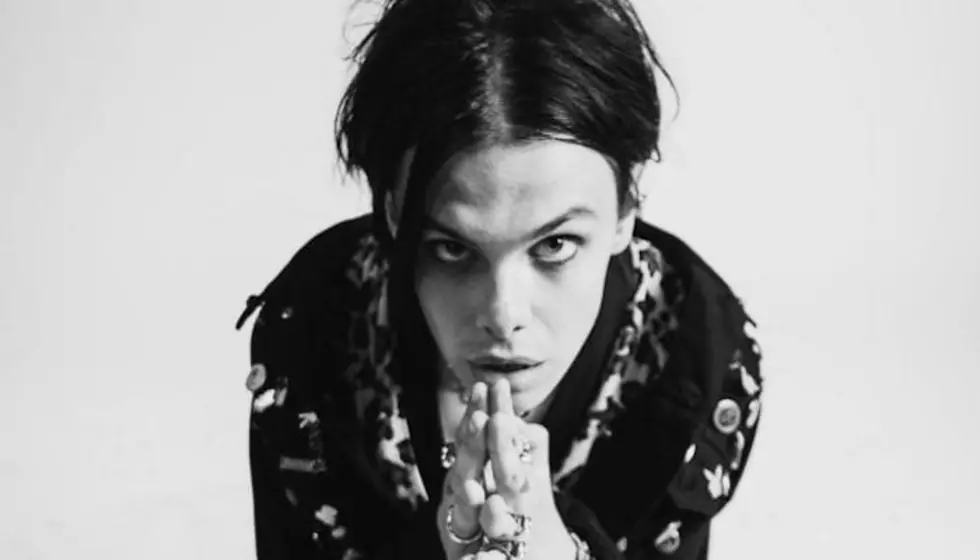 One of YUNGBLUD's favorite videos wasn't supposed to happen how it did
[Photo by Tom Pallant]
If you've ever wondered how some of YUNGBLUD's music videos came together, you're in luck as the musician is breaking down the background to some of his best.
YUNGBLUD is taking a seat to give some context to his music videos while sitting inside of a cinema and explaining his perspective.
"I just want to build worlds where people can live if they're sick of this one," he says at the start of the video.
YUNGBLUD kicks off explaining "Hope For The Underrated Youth" which saw him connecting with his fans in a special way with a boat gig in the UK.
"I just had this idea, like, let's do something dangerous and unifying all at the same time," he says. Further, he explains it wasn't even meant to be a video initially but is one of the proudest moments of his career.
Later in the video, he breaks down the video for "mars" off of his sophomore album WEIRD!.
"This video was not the video I imagined when I wrote the song. I had the idea, we're putting makeup on and everyone around us is going to try and stop us from putting that makeup on," he says. "This is my generation man and we're going to put our makeup on even if we get battered and bruised because we're going to express ourselves no matter what."
Elsewhere, he also breaks down the deeper meanings to music videos for "god save me, but don't drown me out," "Parents" and "Weird!" off his latest album.
You can watch the full video in the player below.
What do you think of YUNGBLUD's behind the scenes explanations for his music videos? Let us know in the comments below.