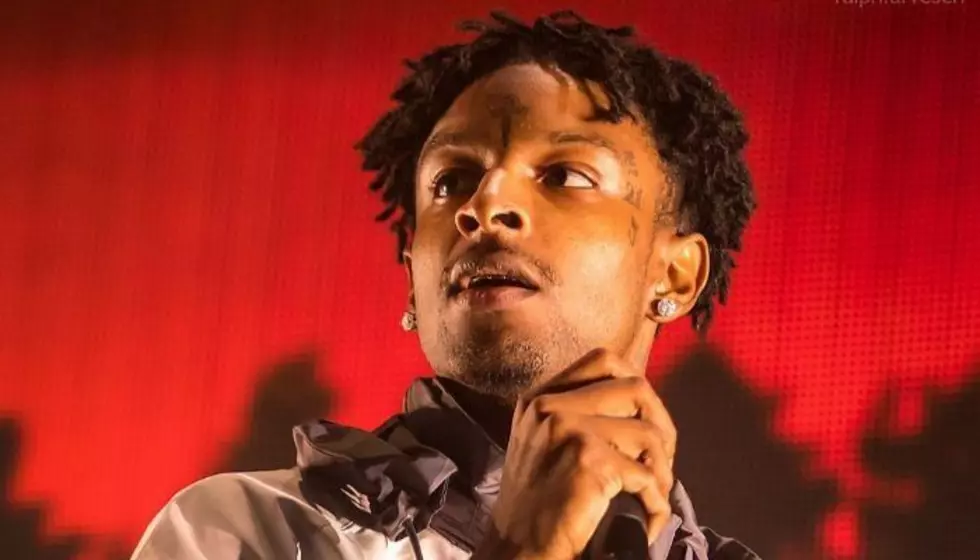 21 Savage "has never hidden his immigration status," lawyer says
[Photo via Ralph Arvesen/Wikimedia Commons]
21 Savage, whose legal name is Sha Yaa Bin Abraham-Joseph, was arrested by ICE on Feb. 3 in Atlanta. The U.S. Immigration and Customs Enforcement claim that the rapper overstayed his legal visa from the UK.
Now, his lawyer is responding to the arrest and clarifying 21 Savage's legal status. He als explains the rappper's current situation.
According to the Atlanta Journal-Constitution, ICE spokesperson Bryan Cox says Abraham-Joseph is an "unlawfully present United Kingdom national." His UK birthplace is unknown, but TMZ suggests it could be the Caribbean Island of Dominica.
According to ICE, the rapper came to the US on a one-year visa back in 2005. He is now 26 years old, which would suggest that Abraham-Joseph was around 12 when he arrived.
Today (Feb. 4), Charles H. Kuck, 21 Savage's immigration lawyer of the firm Kuck & Baxter send a statement to Rolling Stone clarifying what happened to the rapper.
According to the statement, ICE arrested Abraham-Joseph on Sunday "based upon incorrect information about prior criminal charges" and refuse "to release him on bond of any amount."
Kuck explains the Department of Homeland Security has known Abraham-Joseph's information since 2017, when he applied for a U-Visa.
"Mr. Abraham-Joseph has never hidden his immigration status from the US government," the statement reads. "ICE can only continue to detain individuals who are a threat the community or a flight risk to not show up at their hearings. Obviously, our client is not a flight risk, as he is widely recognizable, and a prominent member of the music industry."
The lawyer also explains that ICE did not charge Abraham-Joseph with any crime. He arrived in the U.S. as a minor and his family overstayed their work visas, leaving him without legal status.
"Mr. Abraham-Joseph has US citizen children that he supports and is eligible for relief from deportation," Kuck writes. "We and he will fight for his release, for his family, and his right to remain in our country. No one would expect less from him."
You can read the full statement on Rolling Stone.
[envira-gallery id="194987"]