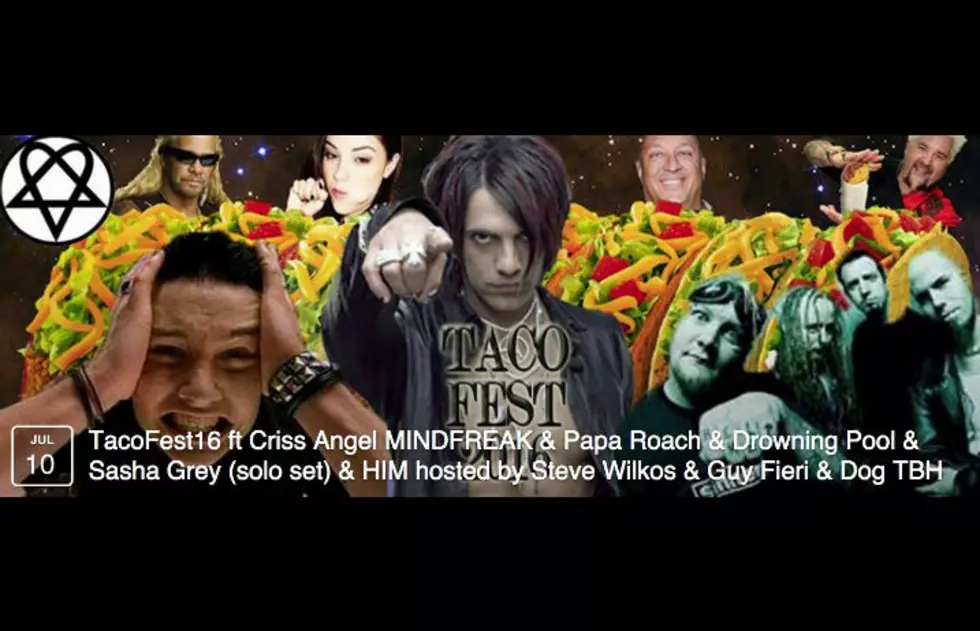 Facebook trolls are making ridiculous surprise concert events; here are 9 of the best
A new underground internet meme is going after concertgoers on Facebook.
Lately, events have been popping up advertising surprise concerts at everyday locations like Taco Bell and LensCrafters. 
While we can't say for certain that these aren't actual surprise concerts, they're most likely the result of some internet trolls going for a good laugh. But you never know; Puddle Of Mudd just might show up for a show at Shoe Carnival.
Here are nine of the funniest, most ridiculous Facebook events we could find:
1. Third Eye Blind live at LensCrafters
Event highlights: "It's a 'Semi-Charmed Life' here at LensCrafters, where all eye exams will be 40 percent off during the performance."
2. LIT at the Taco Window on Manor
Event highlights:
"TACOS CAME OUT FROM A WINDOOOOWWW

LAST NIGHT

NOW YOU'RE

GONE"
3. Rammstein Live at Olive Garden
Event highlights: "Rammstein playing their Amerika album in its entirety."
4. Puddle Of Mudd Live at Shoe Carnival
Event highlights: "STEVE CABALLERO AND TONY HAWK WILL BE THERE SHREDDING THE HALF PIPE FROM XGAMES 1999!!!!!"
5. Nickelback @ Limited Too
Event highlights: "50 percent off ALL clothing and 75 percent off ALL Nickelback merchandise!"
6. TacoFest16 ft Criss Angel MINDFREAK & Papa Roach & Drowning Pool & Sasha Grey (solo set) & HIM hosted by Steve Wilkos & Guy Fieri & Dog TBH
Event highlights: "FREE QUESALUPAS TO THE FIRST 200 GUESTS!"
7. Drake LIVE at Hooters on Peachtree
Event highlights: "Featuring opening act Courtney from Hooters on Peachtree."
8. Nine Inch Nails LIVE at Abandoned Parking Lot Oak Hill (Next To Jim's)
Event highlights: "First rule of fight club is."
9. Bernie Sanders Live At Dollar Tree
Event highlights: "Bernie Sanders will speak to citizens on issues including outsourcing, the shortage of rascal scooters at Wal-Mart and will solicit average donations of Facebook shares."