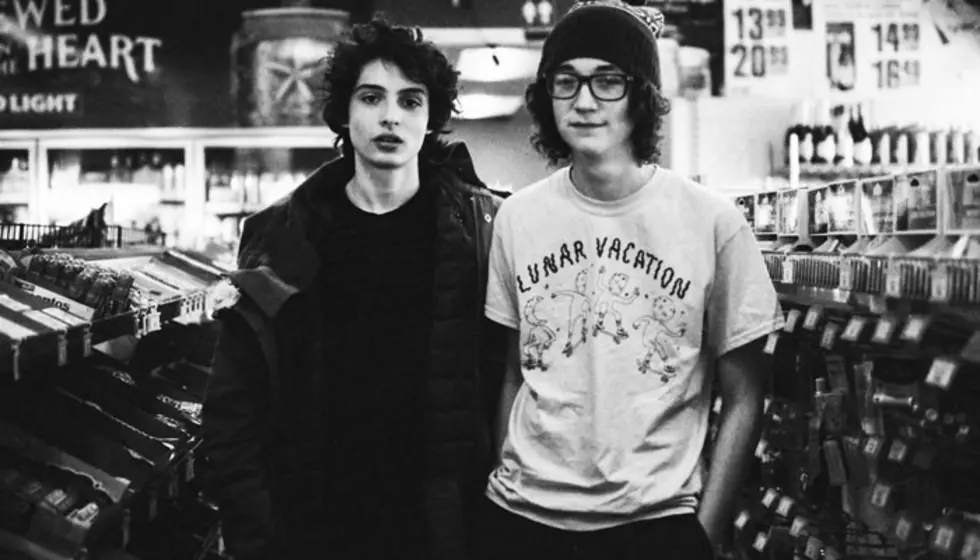 8 artists who shine on TV screens and music venue stages
Whether your favorite artist jumped from the stage to the screen or starred in a film and then picked up a microphone, these essential actors proved that they are just as talented in front of the camera as they are in front of an audience. Check out our favorites below.
Thirty Seconds To Mars – "The Kill"
Jared Leto has certainly solidified himself as an actor between his Oscar-winning role as Rayon in Dallas Buyers Club and his polarizing take as the Joker in Suicide Squad. While he was an actor first, breaking out in 1994 as the dreamy Jordan Catalano in My So-Called Life where he (shocker) played a musician bad boy, Leto has successfully split his time between acting and music. In 1998, he launched Thirty Seconds To Mars with his brother Shannon on drums, releasing their self-titled debut in 2002. They followed it up in 2005 with A Beautiful Lie, which debatably houses their best work. Since then, the band have released three more full-lengths, the most recent being 2018's AMERICA.
Aidan Gallagher
– "TIME"
Aidan Gallagher was catapulted into the spotlight as one of the titular characters on Nickelodeon's Nicky, Ricky, Dicky & Dawn in 2014. This was immediately followed up by the much buzzed about The Umbrella Academy, Netflix's adaptation of Gerard Way's graphic novel of the same name. Since taking on the role of time-traveling assassin Number Five, the actor has delved even further into his other passion: music. Inspired by John Mayer, Ed Sheeran and, of course, My Chemical Romance, the singer-songwriter kicked off his career with "Blue Neon (Club Version)" in March 2019. Since then, he's released a handful of singles, including the aptly Umbrella Academy-inspired "TIME" and "I Love You."
The Aubreys – "Smoke Bomb"
Finn Wolfhard is debatably one of the most recognizable young stars today between roles as Mike Wheeler in Stranger Things and Richie Tozier in the 2017 It remake. Despite his busy acting schedule, Wolfhard has ventured into the world of music, something he can partly attribute to PUP. In 2014, Wolfhard took on the role of young Stefan Babcock in the first of two PUP videos ("Guilt Trip," "Sleep In The Heat"). While on set, he met drummer Malcolm Craig, who appropriately portrayed PUP drummer Zack Mykula in both videos. The young actors struck up a friendship, later jamming together and forming Calpurnia. Since that band's 2019 split, Wolfhard and Craig went on to form the Aubreys, crafting catchy indie-pop songs such as "Smoke Bomb" and "No Offerings."
The Pretty Reckless
– "Death By Rock And Roll"

It's hard to believe Taylor Momsen's breakout role was as little Cindy Lou Who in 2000's How The Grinch Stole Christmas, given her full-on grunge status. She would later hit the small screen for Gossip Girl as Jenny Humphrey, the timid younger sister of Dan, in 2007. Two years in, Momsen and her band the Pretty Reckless inked a record deal and dropped their debut, Light Me Up, the following year. In the midst of this, Momsen appeared regularly through season 4, but her role became increasingly more sporadic. It was eventually revealed she was taking an acting hiatus to focus on music, and we're sure glad she did, dropping three more full-lengths, with the most recent, Death By Rock And Roll, in 2021.
Sons Of An Illustrious Father – "U.S. Gay"
Ezra Miller might be best known as the Flash in the DC Universe (Batman V Superman, Justice League) and as Credence Barebone in the Fantastic Beasts series, but the actor had more humble beginnings. Miller first made audiences uneasy in We Need To Talk About Kevin and then captured hearts as Patrick in the film adaptation of the beloved The Perks Of Being A Wallflower. While they may have been listening to indie mixtapes in the latter, in real life, Miller was making indie music of their own as the vocalist of Sons Of An Illustrious Father. The band dropped their debut Sons EP in 2015 followed by two full-lengths.
She & Him – "Why Do You Let Me Stay Here?"
While M. Ward and actor Zooey Deschanel came together as indie duo She & Him and released their debut, Volume One, in 2008, this wasn't the first time Deschanel showed off her musical talents. Many may remember her as the department store elf Jovie who captivates Will Ferrell's titular character with her "Baby, It's Cold Outside" performance. However, this wasn't the first time acting and singing came together for her, as that goes to high school comedy The New Guy in 2002. Deschanel went on to star as quirky characters in titles such as 500 Days Of Summer and New Girl while simultaneously releasing six equally quirky albums under She & Him.
Tenacious D – "Tribute"
Jack Black has been giving the world gut-busting laughs for decades in roles in High Fidelity, School Of Rock, Nacho Libre and Kung Fu Panda among others. In the mid-'90s, Black and bestie Kyle Gass formed Tenacious D, dropping their self-titled full-length in 2001. The 21-track debut was just a taste of the duo's comedic rock as they've since put out 2006's The Pick Of Destiny (coupled with a film of the same name), 2012's Rize Of The Fenix, a 2016 live album and 2018's Post-Apocalypto.
Wallows – "Are You Bored Yet?"
Dylan Minnette is best known as Clay on Netflix's adaptation of 13 Reasons Why, but his credits stretch over the past 14 years in everything from Prison Break and Lost to Goosebumps and Don't Breathe. While Minnette's current act Wallows with co-frontman/guitarist Braeden Lemasters and drummer Cole Preston officially launched in 2017, the trio's music career spans back even further. They launched the Feaver in 2010, scoring a spot on the Ernie Ball stage of Warped Tour in 2011 and later switched to the Narwhals before settling on their current reincarnation. The indie act dropped their first EP in 2018 and unleashed their debut full-length, Nothing Happens, in 2019. You can also check out their most recent EP Remote as well. 
This piece first appeared in Alternative Press issue 371 and was curated by Rachel Campbell.