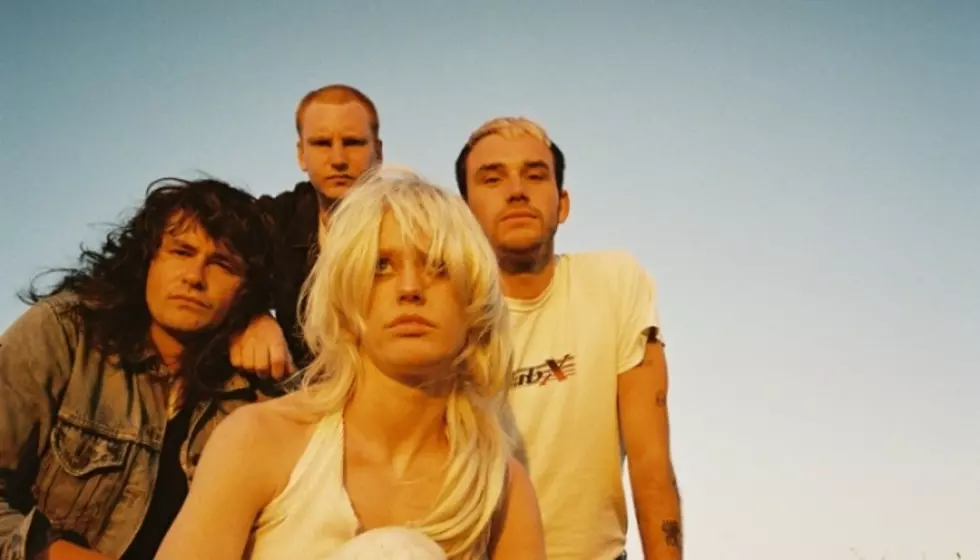 Amyl And The Sniffers unleash defiant energy with 'Comfort To Me'—listen
[Photo via Amyl & The Sniffers]
Amyl And The Sniffers have successfully come to the fore of today's punk scene and made it their own. Within the five years that the band have been in action, they have unrelentingly proven that the ethos of punk is still thriving in the 21st century.
Comfort To Me is the highly anticipated second album by Amyl And The Sniffers. On the new record, the Australian four-piece sonically delves deeper into their punk-rock roots while introducing a more sentimental lyrical side.
Amyl And The Sniffers' 2019 self-titled debut album was met with a more than positive response. The release as a whole worked to define the band's signature sound and solidified their raucously tough presence in the genre.
Fast forward to the present day and the band have only continued to strengthen and evolve. Their sophomore album delivers a fine-tuning of their original heavy sound paired with raw expressiveness.
At the same time, frontwoman Amy Taylor strives to dismantle the idea that people may have of her exclusively being a rebel girl. To this notion, Taylor refutes in an interview with The Guardian: "Don't box me into your simple idea of me. It's not as simple as it looks." She insists that there is more than merely a hard exterior, which includes embracing the feeling of vulnerability. In Comfort To Me, listeners are able to hear this outpour of the heart in the album's unvarnished lyrics.
The album's first three singles  include "Guided By Angels," "Security" and "Hertz." For each of the songs, the accompanying music videos are equally as brilliant, illustrating the emotional drive behind the song itself.
In the recently released music video for "Hertz," we see Taylor dancing wildly in different locations while belting out the lyrics in the faces of her other band members. The concept of the song plays off of a theme of wanderlust and a deep desire to escape from city life to the beach or countryside.
This theme of yearning to experience life also subtly carries over to their other tracks "Security" and "Guided By Angels" as well as in their music video concepts. All three of these songs reflect the past year in lockdown and the pent-up craving to live life to the fullest.
Amyl And The Sniffers captured this frustration recording the entirety of their upcoming album over the course of 2020 while in lockdown. The outcome is a meditative second album with a backbone of unadulterated punk-rock energy.
You can listen to Comfort To Me and let us know your thoughts in the comments below.
Comfort To Me
tracklisting:
1. "Guided By Angels"
2. "Freaks To The Front"
3. "Choices"
4. "Security"
5. "Hertz"
6. "No More Tears"
7. "Maggot"
8. "Captial"
9. "Don't Fence Me In"
10. "Knifey"
11. "Don't Need A Cunt (Like You To Love Me)"
12. "Laughing"
13. "Snakes"